Rep. Graves Supports Critical National Security Funding
Bill Also Increases Funding for Medical Research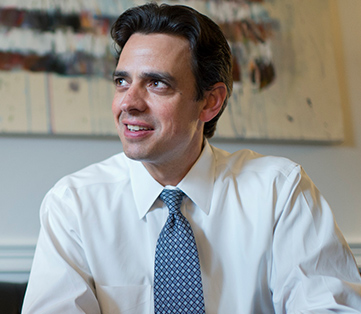 Washington, D.C. – Rep. Tom Graves (R-GA-14) today voted for and the House passed the Department of Defense and Labor, Health and Human Services, and Education Appropriations Act (H.R. 6157). The bill provides annual funding for the Department of Defense, Department of Health and Human Services, Department of Labor and Department of Education. The bill will now head to President Trump's desk.
"President Trump promised to rebuild our military and this bipartisan legislation continues the progress we made in last year's funding bill," said Rep. Graves. "It makes historic investments to ensure our military is ready to combat 21st Century threats. It modernizes equipment, speeds training programs, strengthens cyber operations, and includes a well-deserved pay raise for the troops and their families. The bill also boosts Georgia's contribution to our national defense by including essential funds for the critical missions based in our state."
"Additionally, the bill makes new investments in medical research at the National Institutes of Health," Rep. Graves continued. "These funds will help develop ways to slow and cure diseases like cancer and Alzheimer's. The bill also provides record funding to combat the opioid crisis, which is devastating families across Georgia and throughout the country. These critical investments will save lives."
Below is a list of the bill's highlights.
Defense
$674.4 billion for the Department of Defense for fiscal 2019, which covers operations, readiness activities, equipment modernization, and health programs for troops and their families.
Supports an increase of 15,600 active-duty troops, which is consistent with the National Defense Authorization Act (NDAA).
Provides funding for a 2.6 percent pay raise for the troops.
Includes $3 billion in advanced procurement for the Columbia-class nuclear submarine program, which will replace current Ohio class submarines based in Kings Bay, Georgia.
Includes funding for one additional Compass Call aircraft – an electronic-attack capability that uses a G550 aircraft manufactured near Savannah – which will save taxpayer dollars by allowing a more rapid conversion from the current aircraft.
Provides funding for High Mobility Engineer Excavator Vehicles, which are manufactured near Savannah, for the Marine Corps for the first time.
Contains funding for 18 additional C-130J aircraft, which are made in Marietta, Georgia.
Safeguards America's sacred relationship with Israel by maintaining critical funding for joint defense and security programs
Health
Provides the National Institutes of Health with $39 billion to support their critical research into Alzheimer's disease, cancer, opioid addiction, and other serious health issues.
Contains $7.9 billion for the Centers for Disease Control and Prevention, which is headquartered in Atlanta.
Provides $6.6 billion to fight the opioid epidemic, which kills more than 100 people a day.
Includes $251 million for the Meals on Wheels program to ensure our most vulnerable citizens – in many cases, the elderly – have access to healthy meals
Other
Includes $1.9 billion for career, technical and adult education programs.
Contains $300 million for the Veterans Employment and Training Service.
Provides $1.3 billion for school safety initiatives, in addition to $206 million for the Department of Health and Human Services' Substance Abuse and Mental Health Services Administration.