Under the Gold Dome…a message from Rep. Micah Gravley for week 9 of 2019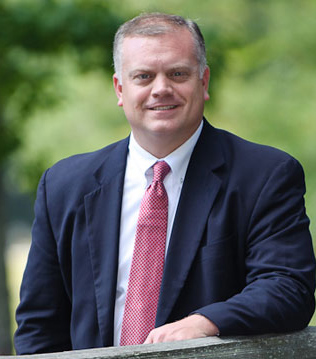 Greetings from your state Capitol! Last week was eventful as we gathered for the ninth week of our 2019 legislative session. Following the hectic pace of Crossover week, we began reviewing all Senate bills, now in the House for consideration. For the remainder of the session, all Senate bills passing the House; House bills passing the Senate, will make their way to Governor Kemp for his final review and signature into law. This includes House Bill 316, which authorizes the purchase of new voting equipment to further secure our Georgia elections. Last week also brought the passage of numerous measures aimed at furthering access to quality healthcare within our state.
ALS Resolution
6,000 U.S. citizens are diagnosed with amyotrophic lateral sclerosis (ALS), or Lou Gehrig's disease on an annual basis. Under current federal law, patients are required to wait five months after initial diagnosis with ALS prior to receipt of their Social Security Disability Insurance, which assists with the high costs of care. House Resolution 135 urges Congress to change the processing time for patients, eliminating the five-month waiting period.
Organ Donations
Senate Bill 99 is intended to promote public education and awareness concerning organ donations in Georgia. Those applying for a hunting, fishing or trapping license will now be able to register to become an organ donor through the Department of Resources' (DNR) online hunting licensing system.
American with Disabilities Act
House Resolution 403 works to help the nearly 24 percent of adults in Georgia who live with some type of disability. House Resolution 403 encourages owners and operators of convenience stores to post signs informing customers who are disabled about assistance available for refueling their vehicles. This is already required by the Americans with Disabilities Act, however, these laws have not been strictly enforced.
Interstate Medical Licensure Compact
Senate Bill 16 will add Georgia to the list of states that are part of the Interstate Medical Licensure Compact. This compact allows certain physicians moving to Georgia from a compact member state to go through an expedited licensure process, allowing them to practice in multiple states through telemedicine services. This legislation is aimed at helping our citizens who live in the rural areas of our state who cannot easily access medical care.
Direct Primary Act
Senate Bill 18, also known as the "Direct Primary Care Act," gives Georgians the option to keep health care directly between the patient and their doctor without requiring insurance. This option to affordable health care will allow primary care doctors to provide health care to a patient through a direct primary care agreement which will allow patients to pay a monthly fee to a participating physician in order to receive care, as opposed to going through insurance. Citizens will now be able to access efficient and affordable health care without dealing with unnecessary red tape and regulation.
As we make it towards the final days of the session, I will continue to update you on bills of importance, including bills of which I am working such as, Georgia's Hope Act. I also encourage you to reach out to me with questions or concerns regarding legislation. I can only represent YOU if I hear from YOU. Thank you for allowing me the honor of representing our home under the Gold Dome, as it is a pleasure to serve you and the citizens of our great state.
Micah Gravley GA House of Representatives, 67th District