Paulding BoC table vote on Request for Airport Hangar Funding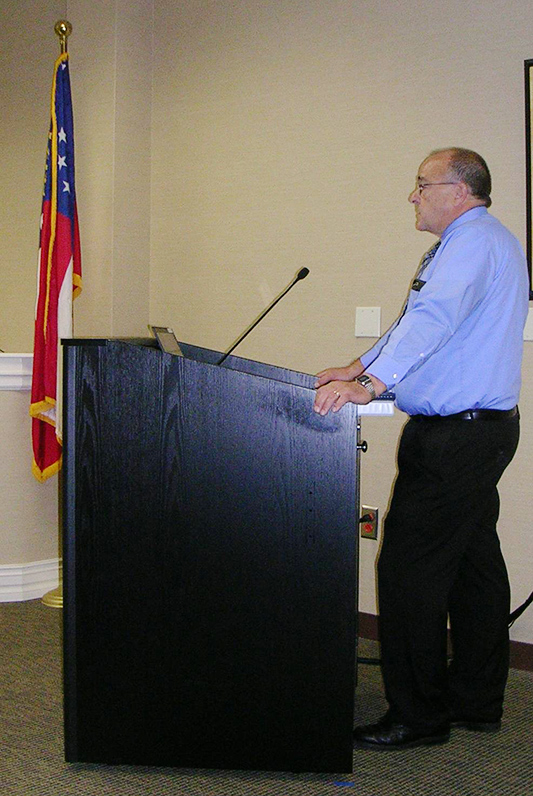 Paulding County's Board of Commissioners voted 5-0 last week to table until next month a request submitted from Airport Director Terry Tibbitts for $500,000 for the conversion of the large airport hangar, known as "Hangar One" to bring that facility up to full compliance with all current building and fire codes, which would also allow for more profitable use of the building, Tibbetts told Paulding commissioners during last week's morning session.
Prior to the afternoon vote to table the agenda item Commissioners Kaecher and Stover both expressed the desire to take the extra time to review the proposal before putting it to a vote next month. The board plan to revisit the agenda item during the second June regular session.
PCAA MOVES DIRECTOR TIBBITTS TO SALARY
Recently the Airport Authority voted to have Director Terry Tibbitts compensation changed from hourly to salary. Authority board member Dan Nolan said it was not a raise.
The authority recently renewed the contract for Tibbitts, who is the Paulding County Airport Authority CEO and Paulding Northwest Atlanta Airport director.
"The board recognized that Mr. Tibbitts has been essentially performing as a full-time employee and he simply asked to be compensated for the time he was putting in," Nolan said. "He is already working full-time hours and has brought more business to the county facility."
The contract renewal was for three years through June 2022 at a salary of about $135,000 annually rather than the hourly rate he was formerly paid.
"He is integral to the process of bringing the (planned state aviation maintenance) school to the airport from a management, integration and compliance perspective," Nolan said. But Tibbitts' new contract pays him at the same $65 hourly rate that his contract paid the past three years except without specifying payment "for hours actually worked."
His 2016-18 contracts stated "the parties" anticipated 24 to 28 hours per week "...but recognize that circumstances may occasionally exist that require the employee to work more hours."
"Mr. Tibbitts and his very small team are working diligently to develop the airport into an economic driver for the county. I believe he will make a long-lasting impact at our airport and [he] continues to be a valued director," said Nolan.
Tibbitts is a Paulding native and a licensed pilot and airplane mechanic who worked in a longtime career as a research engineer at Georgia Tech. He also served as the director of the Electronic Systems Laboratory in the Georgia Tech Research Institute.
Hired as interim director in 2016 he has worked on three annual contracts. In July 2017 his title was changed to airport director and authority CEO.