5th Graduation of the Paulding Judicial Circuit Drug Court Program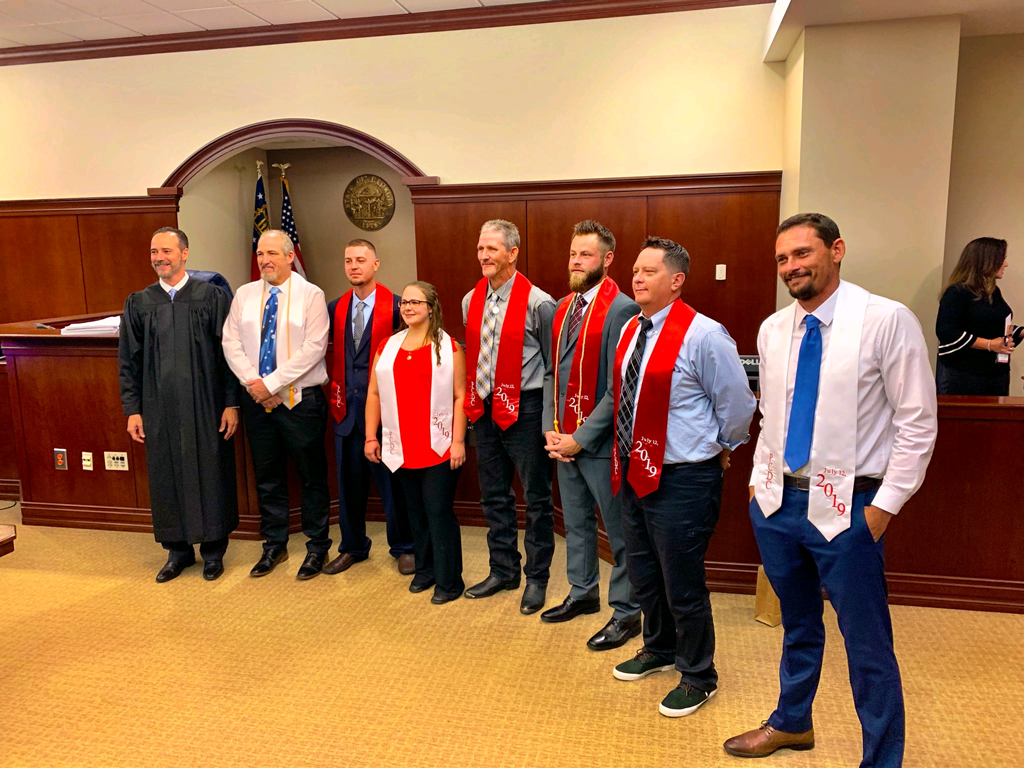 The Paulding Judicial Circuit Drug Court Program celebrated another graduation on Friday, July 12, 2019. This marks the fifth graduation of the Program since its creation in January 2016. Seven participants graduated on Friday, making this the program's largest graduation to date. The Program has inducted over eighty participants. Of those, a total of twenty-five have graduated.
Those who enter the Program are facing criminal charges or probation revocations, and they usually enter directly from jail. The Drug Court Team evaluates candidates based upon their criminal and addiction history. If admitted, a participant faces an immediate lifestyle change. Participants must attend group treatment Monday through Thursday, monthly individual and family treatment sessions, 12-Step classes, and more. They must keep a curfew, prepare for their GED if they do not have a diploma, pay a supervision fee, and attend court every Friday. The minimum length of the Program is eighteen months, but it usually takes at least two years to complete. Graduation is never guaranteed. Participants are required to earn the right to advance through the five phases of the program. Those who are expelled from the program typically have their probation revoked and face a likely prison sentence. The Program is funded by a State grant which requires a local ten-percent match. The match is paid from the County DATE (Drug Abuse Treatment and Education) fund.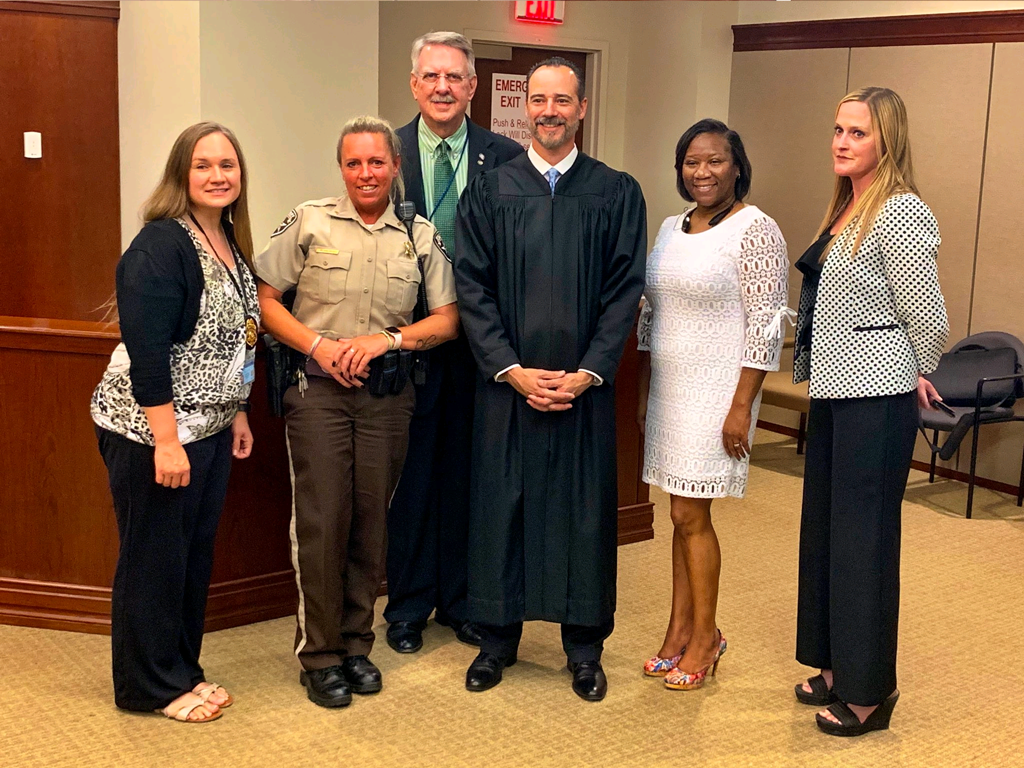 Drug Court programs are credited with reducing recidivism. At graduation, Judge Bucci compared the criminal histories of the graduates during the two years immediately prior to entering the Program with their criminal histories after entering. The Drug Court Program has produced twenty-five graduates to date. Collectively, those twenty-five people amassed a total of sixty-eight arrests on new charges in the two-year period before entering Drug Court. In the approximate two years after entering, they accumulated a total of only four arrests. This constitutes a nearly 95% decrease in arrests on new criminal charges.
Participants and their families shared their stories during the ceremony. Some of the graduates became parents while in the Program, all found employment, some obtained their GED, one graduate started a business and now employs eighteen people. One graduate told the audience that when he entered, people told him he could never do it. He proved them all wrong.
Demetrice Way-Watts, the program's treatment provider and founder of the Center Beyond Solutions in Dallas, Georgia, was the invited speaker. Volunteers from First Baptist Hiram provided lunch for the graduates and guests.
Judge Bucci reminded those in attendance that the Drug Court Program is a team effort, and he extends his thanks to Paulding legislative delegation, the County Commissioners, District Attorney, Sheriff, Circuit Public Defender, Department of Community Supervision, and the members of the Drug Court Team.