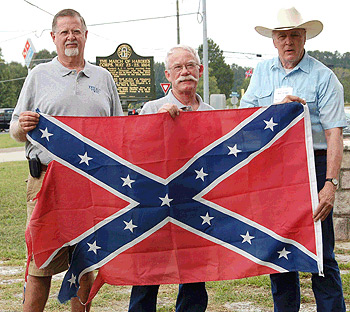 Friends of Civil War Paulding County to Meet Monday, November 2, 2015, 7:00PM
Anyone and everyone interested in Paulding County's Civil War battles of Dallas, New Hope Church, and Pickett's Mill and in identifying Civil War artifacts and preserving battlefields are welcomed to attend the next meeting of the Friends of Civil War Paulding.
FOCWPC meetings offer interesting discussions with some of the county's experts on Civil War history.
FOCWPC meets 7:00 PM at the Historic New Hope 2nd Baptist Church at the intersection of Bobo Road and Hwy. 381. For more information, 770-445-9620.