A Paulding Chamber of Commerce study of the economic impact both attributed locally and to the region if Silver Comet Field was to offer limited commercial flights, showed over a hundred jobs and millions in overall economic impact in the next few years.
According to the Chamber-funded study released in November, commercial airline service at Paulding's airport may create the equivalent of 55 full-time jobs earning a total of $2.7 million in the first year.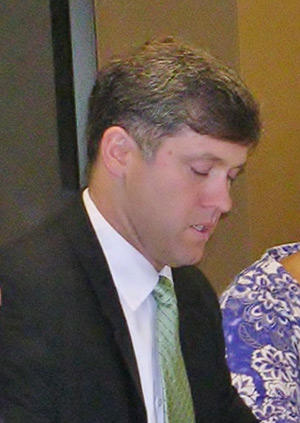 Paulding Airport Director Blake Swafford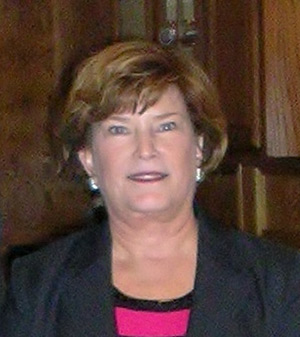 Paulding Chamber of Commerce President Carolyn Wright
However, opponents have contended in other Atlanta-area media that the proposed commercial passenger service operations will produce far fewer jobs than promised.
The Paulding Chamber of Commerce funded the study by Washington, D.C.-based InterVistas Consulting, a global company with extensive experience in the aviation, transportation and tourism industries to measure the economic impact of proposed commercial passenger service at Silver Comet Field airport near Dallas. The Paulding study was posted recently on the Paulding Chamber's website.
Paulding Chamber President Carolyn Wright called the study's findings "...better than what we expected," and added "...I think it's a win-win situation."
Allegiant Air informed Paulding airport officials in 2013 the airline intended to provide passenger service after the Federal Aviation Administration gives the airport its certification for commercial flights. Silver Comet is currently only approved for general aviation uses.
Propeller Airports, a private firm, introduced the plan to attract a commercial airline to Silver Comet airport in 2013, and said the service is needed as part of a plan to produce at least 2,000 jobs at aerospace businesses locating on adjacent land. In conjunction, airport officials scheduled a Dec. 1 public hearing on a recently completed environmental impact study and required before the FAA will approve the commercial designation. The document stated that there would be no significant impact that would prevent the start of commercial air service at Silver Comet Field. The document is available for public review and comment at Paulding.gov. Comments on the document are being accepted for a 52-day period, which ends on December 11, 2015.
The public hearing was to be held at Silver Comet Field in the new corporate hangar building. Paulding Airport Director Blake Swafford commented that in preparing the assessment document FAA consultants would have anticipated most, if not all, sections of it would be challenged and that when the FAA issues its ruling he expects there will be a lawsuit filed "within hours and that it would probably ask for an injunction."
Swafford noted during the November airport board meeting that the InterVistas group's primary business is in preparing reports on airports that range in size from Hartsfield-Jackson to Silver Comet Field. For the purposes of the InterVistas study, Paulding's airport was compared to St. Cloud Regional Airport near Minneapolis, Minn., Concord Regional Airport near Charlotte, and Rickenbacker Airport, outside of Columbus Ohio.
The study assumed Allegiant would provide six flights per week to three Florida destinations, based on what the airline had done at three other regional airports near major airports in other areas of the U.S. It typically uses 177-seat Airbus A320 jets.
According to the new study, commercial airline service at Paulding's airport may create the equivalent of 55 full-time jobs earning a total of $2.7 million in the first year. The study stated the annual combined economic impact of airport and tourism spending would generate 119 full-time jobs with earnings of $5.3 million and a total economic output of $12.8 million after the first year of commercial air service, based on Allegiant Airlines conducting two-to-four flights per week at the airport in the first year. Commercial service would directly create the equivalent of 38 full-time jobs in the Paulding County area with wages estimated at $1.5 million annually, the study said.
Passenger flights would also potentially increase the sales of businesses that supply goods and services to the airport, and airport employees will spend their wages in the community. That could create additional jobs and wages, bringing the total economic effect to 55 jobs and $2.7 million in wages, the study said.
Additionally, the study estimated that about 10 percent of the passengers who arrive in Paulding will be visitors to the area. In addition to other economic impacts, visitors arriving on the flights will "generate economic activity by spending money on hotels, rental cars, food and beverage, entertainment, etc.,"
Ms. Wright added that Allegiant could potentially bring almost 18,000 people to Paulding annually if it only provided two flights per week. The airport would be attractive to travelers headed to the North Georgia area, or to an Atlanta Braves game at the team's Cobb County stadium in 2017, she said.