Paulding County Airport Authority officials hosted a special required FAA public hearing last week at Silver Comet Field. The hearing was in connection with the settlement of a lawsuit, but also the next step in the process by airport officials to establish limited commercial service at Silver Comet Field.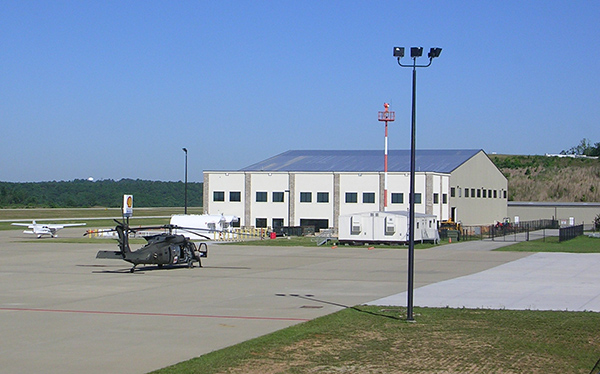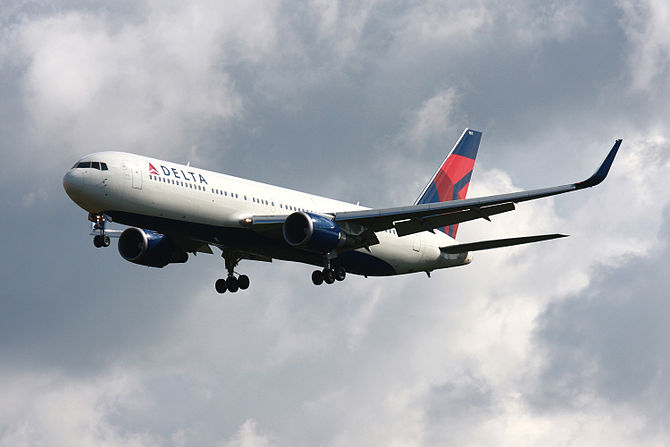 Airport officials scheduled the Dec. 1 public hearing after an environmental impact study required before the FAA will approve a commercial designation was completed. The document stated that there would be no significant impact that would prevent the start of commercial air service at Silver Comet Field. The document has been available for public review and comment at Paulding.gov.
Comments on the document are being accepted for a 52-day period, which ends on December 11, 2015. The hearing hosted a crowd of about 400 in the recently completed corporate hangar building and 71 persons had signed up to speak. The hearing began at 6 p.m. and ran for several hours on Tuesday evening.
Among oppositional topics to local commercial air service expressed were some remaining environmental concerns felt to be unembraced by the study, the potentially erratic service record of Allegiant Airlines in other markets, some low-fare carriers that are already available out of Hartsfield-Jackson, some 'double counting' or inflated numbers in a new economic impact study, and some urging to put the effort toward commercialization on hold until the Part 139 has been resolved by the courts.
With the hearing completed the FAA was expected to consider the airport authority's application for the Part 139 cert needed to begin limited commercial flights from Silver Comet Field. FAA officials have indicated that that process will conclude around late spring next year.
Paulding Airport Director Blake Swafford commented prior to the public hearing that in preparing the assessment document FAA consultants would have anticipated most, if not all, sections of it would be challenged and that when the FAA issues its ruling, he expects there will be a lawsuit filed "within hours and that it would probably ask for an injunction."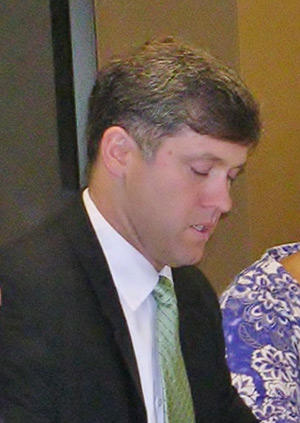 Prior to last week's hearing the Board of Commissioners met for a special-called meeting and voted 3-1 in favor of asking a Paulding Superior Court Judge to rule on whether or not the Paulding's Airport Authority could continue to pursue the 139 certification without approval from the BOC. Swafford made the application in September of 2013 and the first media reports of a proposed limited commercial service surfaced one month later.
Commissioners voted 3-2 in January to withdraw support from the county for the Part 139 certification. But PCAA Chairman Calvin Thompson asked the FAA to continue with its review of the application since it had been submitted by the airport's director rather than the BOC. Both Swafford and Commission Chairman David Austin, also on the airport board, maintain that approval to seek the certification was through legitimate channels.
Propeller Airports, a private firm, introduced the plan to attract a commercial airline to Silver Comet airport in 2013, and said the service is needed as part of a plan to produce at least 2,000 jobs at aerospace businesses locating on adjacent land.
Paulding's Airport and IBA Boards still envision the state's first airport in 25 years and adjacent technology park to become a big draw in the future for aerospace and aviation industries.
According to the new Chamber-funded study released in November, commercial airline service at Paulding's airport may create the equivalent of 55 full-time jobs earning a total of $2.7 million in the first year.
For the purposes of the InterVistas study, Paulding's airport was compared to St. Cloud Regional Airport near Minneapolis, Minn., Concord Regional Airport near Charlotte, and Rickenbacker Airport, outside of Columbus Ohio.
Commercial service would directly create the equivalent of 38 full-time jobs in the Paulding County area with wages estimated at $1.5 million annually. That could create additional jobs and wages, bringing the total economic effect to 55 jobs and $2.7 million in wages, the study said. However, opponents have contended in other Atlanta-area media and at last week's hearing that the proposed commercial passenger service operations will produce far fewer jobs than promised.
The study also stated the annual combined economic impact of airport and tourism spending would generate 119 full-time jobs with earnings of $5.3 million and a total economic output of $12.8 million after the first year of commercial air service, based on Allegiant conducting two-to-four flights per week at the airport in the first year.