Paulding County UGA Extension Welcome New 4-H Agent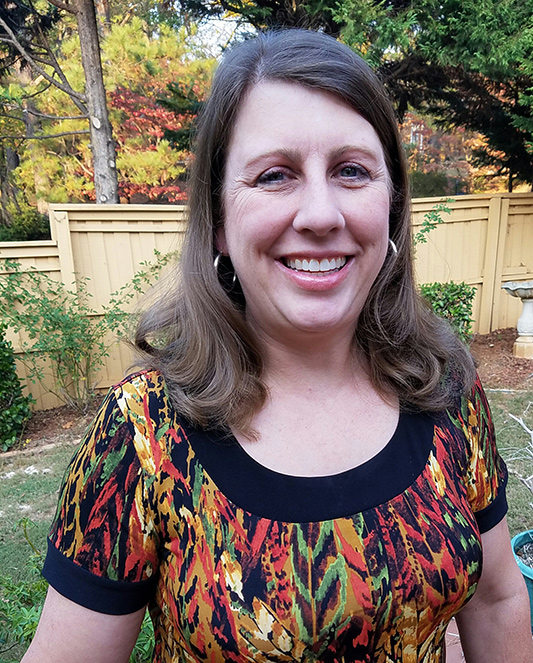 Paulding County welcomes Patty McIver as the new 4-H agent with Paulding County UGA Extension. Patty assumed this position on December 1 st and has hit the ground running.
Patty graduated from Georgia State University with a B.S. in education and has completed her M.A. from University of Illinois Springfield in environmental studies. As a volunteer with Girl Scout of Greater Atlanta for a number of years, she has been engaged with both youth programming and camp initiatives. She also has experience in educational tech and sustainable support, and is versed in environmental education, animal husbandry, and gardening.
As a 4-H agent, Ms. McIver will be responsible for managing the 4-H Program in Paulding County by providing education programs in monthly meetings in school throughout the county. She will also coordinate local 4-H activities and assist students with their project work and judging events. Ms. McIver will utilize the expertise of and will work closely with advisory groups, community leaders and public officials.
The mission of Georgia 4-H is to assist youth in acquiring knowledge, developing life skills and forming attitudes that will enable them to become self-directing, productive and contributing citizens. Its Core Values are Citizenship, Leadership, Agriculture, Environment, Communication, and Family and Consumer Sciences.
Patty has a passion for eco-literacy and stewardship and believes in leading by example and giving back. She looks forward to her sharing her enthusiasm with the youth of Paulding County. If you would like to meet Ms. McIver, drop by the Paulding County Extension Office on West Memorial Drive in Dallas or call her at 770-443- 7616. Activities of the 4-H program can be found on the Paulding County Extension webpage at www.ugaextension.org/paulding.