Contests Abound with 4-H in Paulding County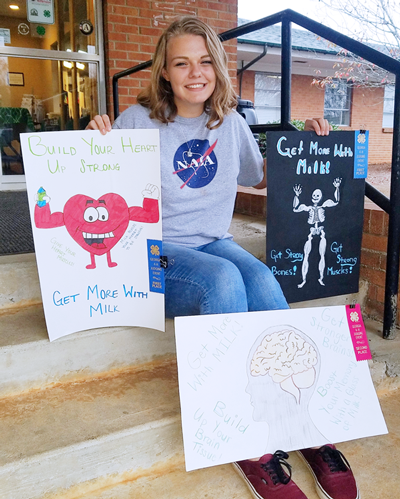 Interested in saving and preparing for your future? Participate in the Make Your Own Piggy Bank Contest with Georgia 4-H and Georgia Saves! This social media campaign helps to promote money-saving habits among Georgians of all ages. Visit www.GeorgiaSaves.org and Take the Pledge to save for a specific goal. You'll receive money saving tips to help you reach your goal and be part of the national America Saves campaign. For those in grades 1-8 who are interested in the contest please visit the website for details and how to win $50 to $100 too!
Another current contest is the 2018 4-H Beekeeping Essay Contest. This contest is a national competition offered by the Foundation for the Preservation of Honey Bees, Inc. The University of Georgia's Entomology Department will determine the top three essays in Georgia and send the first ranked winner on to compete on the national level, competing against states across the nation. The national winner will be announced by the end of the first week in May. Paulding 4-H asks that essays be submitted through the office by February 27 to so we can submit them to UGA all at once. For more information and contests rules, please visit www.georgia4h.org/beekeeping/
Paulding County 4-H is also proud to share that we have a history of contest interest and in fact, Grace Pruitt (East Paulding High School) has shown one of her many talents, by submitting engaging posters promoting June being 4-H's Dairy Month Contest. She has won first place twice and second place once! This contest is sponsored by Sponsored by Georgia 4-H, University of Georgia Cooperative Extension, and the Southeast United Dairy Industry Association, Inc. For upcoming information on this contest please visit www.georgia4h.org/jdmcontest/ and you can also search Georgia 4-H for other contests throughout the year!
Photo: Grace Pruitt with her three winning Dairy Month Posters, congratulations Grace!
So what other ways can you be involved in Paulding 4-H? Learn more about 4-H programs by visiting www.ugaextension.org/paulding. We are also looking for volunteers especially in the S.T.E.M. area! If you would like to help out with S.T.E.M. programming (think science, technology, engineering, and math) during our 2018 summer activities, please contact us by March 23. We are also looking for adults to help us develop a STEM club, interest sessions, and/or chaperoning field trips, so we would like to have community engagement and leadership in these areas too.
Please note, volunteers/parents/guardians must be a screened volunteer through UGA Extension, so in order to be considered, 1. Visit our forms page on our website at www.ugaextension.org/paulding, 2. Fill out a UGA screening application and volunteer questionnaire, 3. Submit to the Paulding County Extension Office, 4. Questions, contact Patty McIver, 4-H Extension Agent, or Juwan Severson, AmeriCorps VISTA at or 770-443- 7616. The UGA County Extension office is located at 530 Memorial Drive, Dallas, GA 30132.