Paulding County Master Gardener Extension Volunteers Award Scholarship to Madison Clemente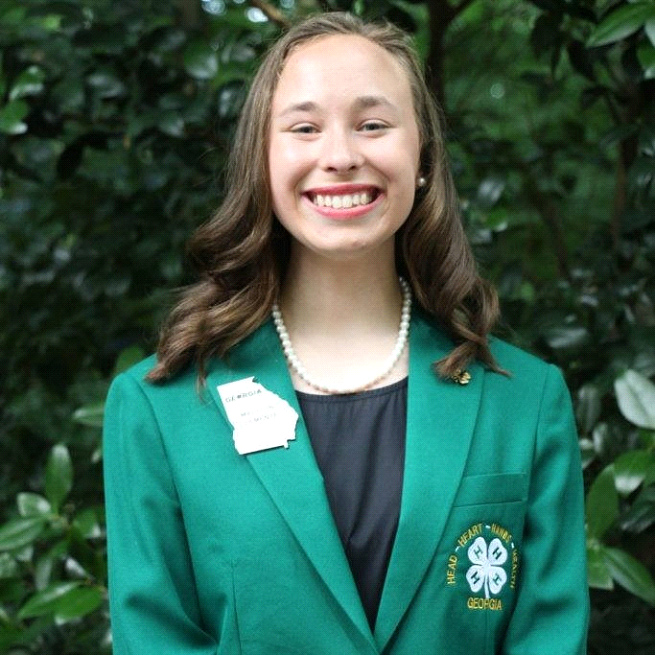 Madison Clemente was recently awarded the Paulding County Master Gardener Extension Volunteers 2020 Scholarship. Madison will attend the University of North Georgia in the fall working towards a degree in Agricultural Communication. Madison is a 2020 South Paulding High School graduate and a Paulding County 4-H'er.
Madison has demonstrated exceptional academic performance and community engagement and will complete her 4-H Career later this summer as she competes in the public speaking contest at Georgia 4-H State Congress in the Communications Project. She served in 2019-2020 as a State Representative on the Georgia 4-H State Board of Directors. Paulding County Master Gardeners are proud to recognize Madison's hard work and to assist her with her continued educational endeavors.
This is the 12th year that the Paulding County Master Gardener Extension Volunteers have awarded the scholarship, made available with proceeds from their annual plant sale-which is scheduled to take place this fall on October 17, 2020 at the Pavilion at Paulding Meadows. The scholarship is open to any student who is a resident of Paulding County and is enrolled at a Georgia College or Technical School studying, horticulture, botany, forestry, agriculture, or biology-related field. Applications are available in January of each year and scholarship is awarded in the spring. You can learn more about the scholarship at www.ugaextension.org/paulding.