Georgia 4-H Leadership in Action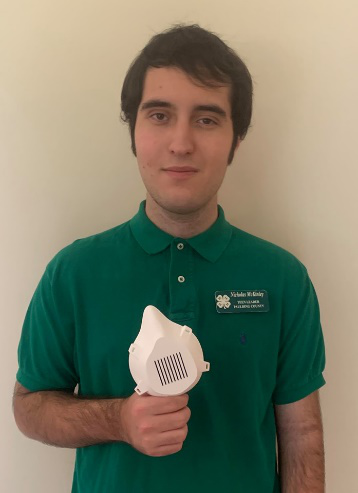 4-H helps young people experience: An increased desire to make a difference in their communities, high levels of leadership, self-esteem, public speaking, communication and planning skills, improved school performance, motivation to help others, and an overall improvement in civic identity and civic engagement. The 4-H Leadership in Action program is designed to recognize the work of Junior (7th -8th ) and Senior (9th -12th ) 4-H'ers as leaders in their communities. 4-H'ers must identify an issue or need in the community or an issue related to agriculture or the environment and determine ways to make a difference and then enact his/her plan. The process focuses on leadership engagement by the 4-H'er and motivates and encourages youth to become active and engaged in local issues and initiatives.
Paulding County is ecstatic to announce that Nicholas McKinley Mastered for his project on "Expanding Low-Cost Stem Opportunities." "My time with this project, from start to finish, has been a remarkable learning process. My excitement for this project only grew as I began to experience the impact STEM can have on a person's life. Even now, having the ability to produce life- saving gear during the COVID-19 outbreak gives a purpose to my project."
Juliette McKinley also represented Paulding County for her project on "Using Art to Combat Stress, Anxiety, and Loneliness." "My goal is to inspire others through the healing power of art. Little did I know how sharing my love for art would not only improve my mental state but also help people of all ages be inspired to create art and stay connected together. I have learned that even when social distancing, a little bit of color goes a long way."
In addition, both students earned grants in the amount of $500 each to continue their projects for the upcoming year. We can't wait to see what's in store and are very proud that Paulding County 4-H is represented by the finest.
Pictured above: Nicholas McKinley with one of many 3D printed masks personally made and distributed to first responders, assisted living centers, volunteers, and essential businesses.Pictured: Juliette McKinley at Paulding Senior Center "Using Art to Combat Stress, Anxiety, and Loneliness."