Board of Commissioners approves Comprehensive Transportation Plan
During the Board of Commissioner's first morning session for April held last week, Board members were given a presentation of Paulding County's updated Comprehensive Transportation plan. The 2015 Comprehensive Transportation Plan was approved by the Board during their afternoon session.
The CTP is updated about every five years and serves as the transportation element of the more extensive Comprehensive Plan of the county and municipalities. Updates are coordinated with the regional planning process and support programming and policy decisions. The CTP program assists local governments by defining county-wide transportation goals, needs, and priorities.

Emily Ritzler, transportation planning manager for Jacobs Engineering Group and Scott Greene, director, Paulding County DOT, presented highlights from the completed Plan draft update to Board members prior to their voting session.
The County maintained infrastructure system includes 990 miles of road, 55 bridges, 42 signalized intersections, 49 school flashing beacons and 10 flashing beacon assemblies. Greene told Board members last week that all three municipalities have approved the plan. The plan, he said, would serve as a "living document" to help guide transportation projects throughout the county into the future. Many of Paulding's roadways in the eastern and southern portions of the county are expected to be very congested by 2040. In addition, the report projects travel times between Paulding and other regional activity centers such as downtown Atlanta, Perimeter Center and Cumberland Mall could increase by about an hour in the same timeframe, despite current planned transportation improvements.
Local roads in the plan with regard to their capacity included Cedarcrest, Dallas Acworth Hwy, US278/SR 6, SR 61 (Villa Rica Hwy), and Dabbs Bridge. New roadway needs included SR 61 Connector, East Dallas Bypass, West Dallas Bypass, Hiram parallel Reliever, north and south. Also as many as 15 intersections were listed in the plan.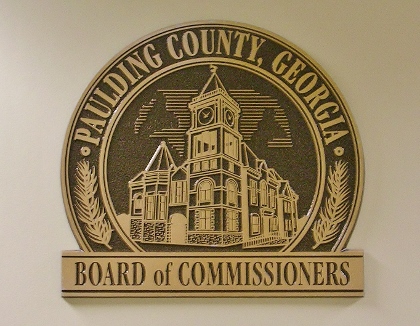 Areas of Prioritization Evaluation Criteria looked at such things as congestion and delay, safety, then major corridor, land use, freight mobility, public comment, and environmental constraint. A section of the plan dedicated to revenue forecasting noted that CTP's are fiscally constrained and portrayed funding at local, state and federal levels and shown within the report in three major phases and is geared to SPLOST forecasts and future state and federal funding. Project recommendations are then delineated through the three phases, which span from this year through 2040.
Key assumptions included the continuation of SPLOST, a Local Maintenance and Improvement grant; which is funding based on a state formula that takes local population and mileage into account to evaluate allocations throughout the state. Additionally were partial SR 92 funding levels, an expected state funding growth rate at 2.2 percent and federal funding growth rate at 1.4 percent.
The plan includes all modes of transportation and interconnections as the county prepares to accommodate travel demands projected for the next 25 years. More detailed information is posted on the website www.pauldingctp.us and on the Paulding CTP Facebook page. The website includes the process overview, a detailed project schedule, status updates and plan documents.