Paulding County officials recently made their third in a series of off-site visits to research a proposed alternate program to incarceration of some drug offenders. Trips are being done while court officials wait to hear if an application for a start-up grant to help establish such a program locally is approved. Court Administrator Frank Baker and Paulding Superior Court Judge Dean Bucci addressed the Paulding Board of Commissioners during their May 12 morning session concerning the continuing off-site trips.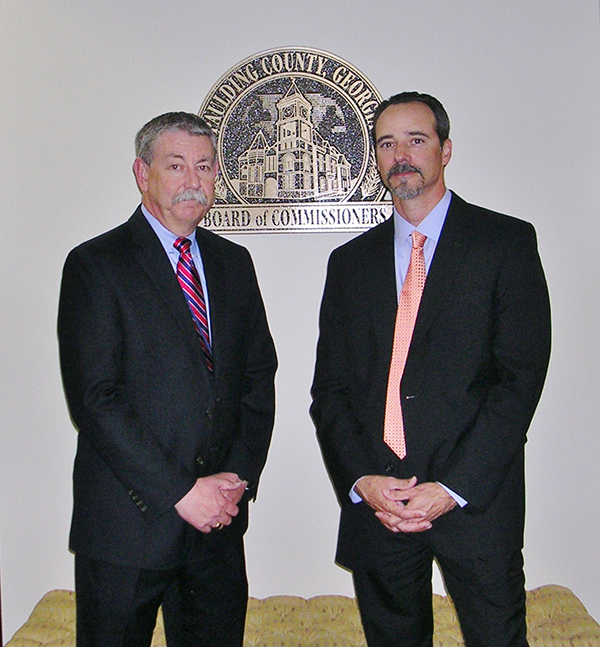 The program stems from a growing trend in the criminal justice system, and would allow for intensive treatment and responsibility for the offenders to take on, Baker initially told the Board back in March.
Baker and Bucci are hopeful that the grant will be approved in the next 30 to 45 days. Meanwhile, says Baker, more research and site visits will continue. Post 1 Commissioner Carmichael has already visited a court in another county since the Paulding Board first discussed the idea in March.
Bucci told the Board the next visit was planned later in the week to Whitfield County, which has a very successful program and could serve as model for Paulding County. That program began in 2002 under the supervision of the Conasauga Circuit Superior Court and is intended to reduce repeat drug-related offenses by creating the opportunity for recovery from chemical addiction. Governor Nathan Deal has said he'd like to see these types of courts established statewide. And, according to Bucci, Paulding was said to be currently among the few in the state still without such a court.
Court officials would like to build a local team and launch Paulding's drug court by next year, Judge Bucci told Paulding commissioners last week.
"That means somebody from the Sheriff's office, someone from treatment, someone from probation, someone from the D.A.'s office, and someone from the public defender's office; what we've got thus far is a semblance of what a team would look like," Bucci said. "Of course all these people have questions so one of the reasons we want to take this field trip is so our local person can talk to their counterpart in Whitfield county. So, if we're successful, and we get this program going we're going to be very well prepared."
Commission Chairman David Austin commented on the potential impact on families of drug offenders and the recidivism rate associated with conventional handling, and the tendency of the system to be a revolving door.
For people who are just locked up and then turned lose the recidivism rate is around 50 percent, according to Bucci, who added that for those who successfully complete drug court it's down below 10 percent.
"Long term it saves money, but it also saves lives, which you can never measure," Bucci said. On their return, should the grant become available, more information would be provided the Board as to long-term costs to the county to run the program, Baker told Chairman Austin. Bucci told the Board that he is hopeful that other types of state funding for drug and alcohol treatment will be available in addition to the start-up grant.
"Cost [of the program] is an understandable concern. I don't expect to have to ask the county for anything, at least for the first year, hopefully beyond that," Bucci said.