GreyStone received a Gold Award in the Best Event category for "GreyStone Celebration/Employee Appreciation Event." The event was a team project led by Public Relations and Communications Department Manager Vicki Harshbarger, with assistance from Public Relations Administrative Assistant Trisha McBee, Public Relations and Communications Coordinator Ashley Kramer, and Public and Member Relations Coordinator Amanda Busby.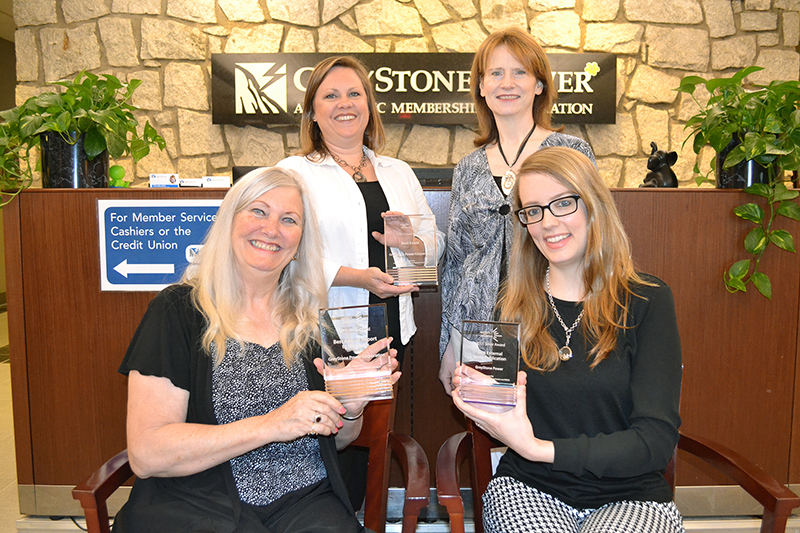 GreyStone received another Gold Award in the Best Annual Report to Members category for "GreyStone 2013 Annual Report: Connected to the members we serve." Harshbarger coordinated the award-winning publication with assistance from Kramer and Busby. GreyStone took home a Silver Award in the Best External News Publication category for "The GreyStone Report," a newsletter mailed to members, which is edited by Kramer.
"The judges noted that electric cooperatives are being challenged to communicate to the people they serve in more ways than ever before," said Carol Crabtree, administrator of Spotlight on Excellence. "Printed newsletters, news releases, websites, social media and videos, are all more important than ever to keep members updated."
A special champagne reception honored the award recipients during the Connect '15 Conference held in Minneapolis, MN on May 12. Winning entries were displayed during the event.
The annual Spotlight awards competition recognizes the top-rated communication and marketing efforts by electric cooperatives and related organizations. Participants in the awards competition competed with electric cooperatives of similar sizes in 16 categories. Electric cooperative communicators and marketing professionals submitted more than 780 entries in the Spotlight on Excellence program, now in its 27th year. Faculty members from the University of Missouri – Columbia, University of South Carolina and Ohio University Scripps-Howard School of Journalism judged the entries. The Council of Rural Electric Communicators was organized in 1982, and seeks to advance the recognition, education, and professionalism of electric cooperative communicators and their affiliated organizations. It is a volunteer association working on behalf of more than 4,000 electric cooperative communicators across the United States.
The National Rural Electric Cooperative Association, the service organization representing the national interests of cooperative electric utilities, coordinates the Council's activities. Other national organizations supporting the work of the Council are the National Rural Utilities Cooperative Finance Corporation, the National Cooperative Services Corporation, and Federated Rural Electric Insurance Exchange.
PHOTO: (Front row, left to right) Vicki Harshbarger of Lithia Springs, Ashley Kramer of Atlanta, (back row, left to right) Amanda Busby of Dallas and Trisha McBee of Douglasville won three awards in the 2015 Spotlight on Excellence awards program.