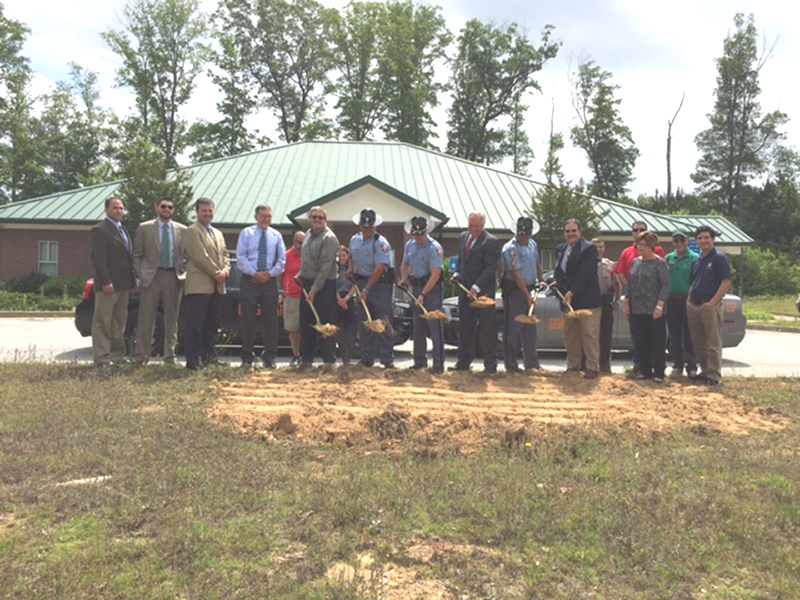 With a ceremonial ground breaking, the Paulding County Board of Commissioners along with the Georgia State Patrol announced their joint venture - construction of a new State Patrol Post with 29 barracks for Paulding County.
The Paulding County Board of Commissioners will donate a completed, two acre site, remodel the 6,600 SF former water systems building on Bill Carruth Parkway and add a 3,000 SF covered parking area.
The Georgia State Patrol will staff the facility and have a visible presence in the County. Having a Georgia State Patrol Post here will help shorten police response times to wrecks and help supplement the law enforcement presence in Paulding County. If the weather holds out and construction goes well, the project will open in approximately four months.