Chief Scott Halter retires from the City of Dallas Police Department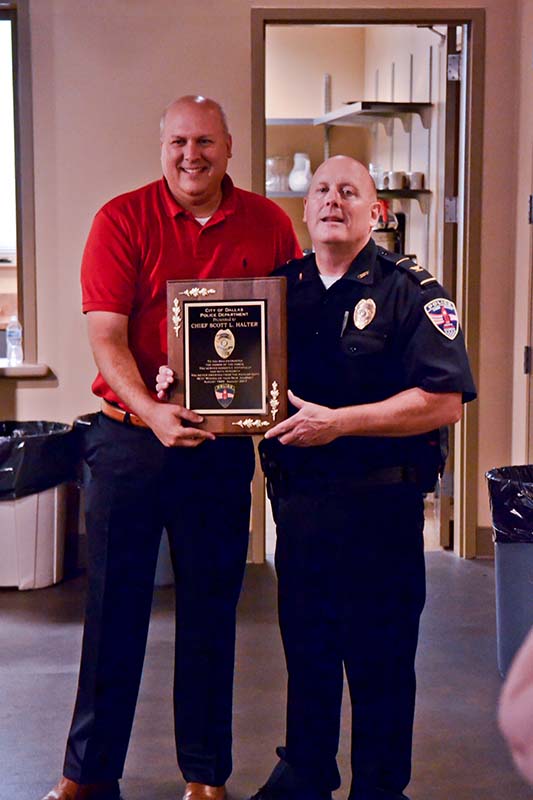 Chief Scott L. Halter retired from the City of Dallas Police Department on August 31st, 2017 after 28 years of dedicated service.
He began his law enforcement career in 1985 with the City of Atlanta Police Department. He started working with the Dallas Police Department in 1989 and served as a Patrolman, Corporal, Sergeant, Interim Chief, and Police Chief for approximately eleven years. He has been a resident of the City of Dallas for approximately 25 years, and has over 30 years of Law Enforcement experience.
Chief Halter was the 1997 Paulding Rotary Club Officer of the Year and a 2007 Graduate of The Georgia Association of Chief of Police Executive Training. He served as a Board Member with the Paulding County Boys and Girls Club and the Haralson-Paulding Drug Task Force Control Board, as well as the Paulding Public Safety Appreciation and the 2016/2017 Chair of the Paulding County Domestic Violence Task Force.
The City of Dallas would like to thank him for his many years of dedicated service and wish him well on his future endeavors.