Dusty's Haven Horse Club
Dusty's Haven Horse Club has been up and running now for 4 years. This club was started out of a need for a place where some could go that are passionate about horses without the need to spend money. Our club serves two purposes. We offer a place where children and adults can come learn about horses, not just riding skills but the care, first aid and background of the horse as well. We study from the Junior Master Horseman Books. Along with basic riding skills, we offer our members the chance to compete at the local fun shows held at Possum Snout Arena in Tallapoosa once a month.
We take our members there is because they offer a wholesome family atmosphere in competition without the added stress of needing expensive clothing. We encourage those attending to compete only against themselves to become better riders and not to worry about where they place in competition. We try to stress that it's more important to enjoy what you are doing than to put the stress on yourself to bring home the blue ribbons. We like our members to relax and love learning all they can about the horse in general.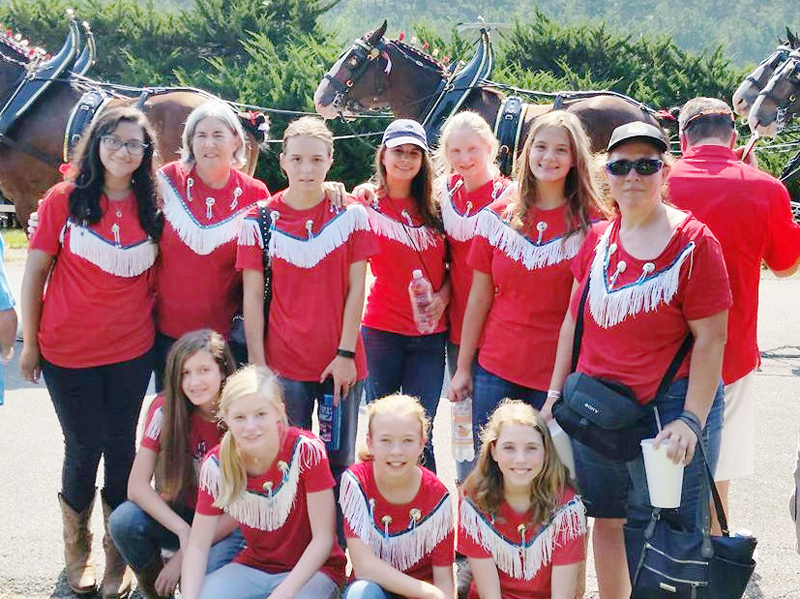 Our club is active in local parades to give the community the chance to enjoy the natural beauty of horses. We will be in the Marietta Veteran's Day Parade this year on Saturday, Nov 11th. Parade starts at 11 AM.
Along with learning the basics of caring for the horses, we take one step further. We take in horses who are down on their luck and rehabilitate them. Our members get hands on experience dealing with different afflictions including starvation cases. We work under Save the Horses organization in Cumming, GA for transporting equines as we enjoy helping our equine friends whenever the need arises.
Recently, we had the pleasure of visiting the Budweiser Clydesdales in Cartersville. You may find more information about us at http://dustyshavenhorseclub.wixsite.com/dustys-haven. You will find pictures and videos here: https://www.facebook.com/pg/Sgt.Dusty/about.