Lieutenant Mike Christopher Retires From the Sheriff's Office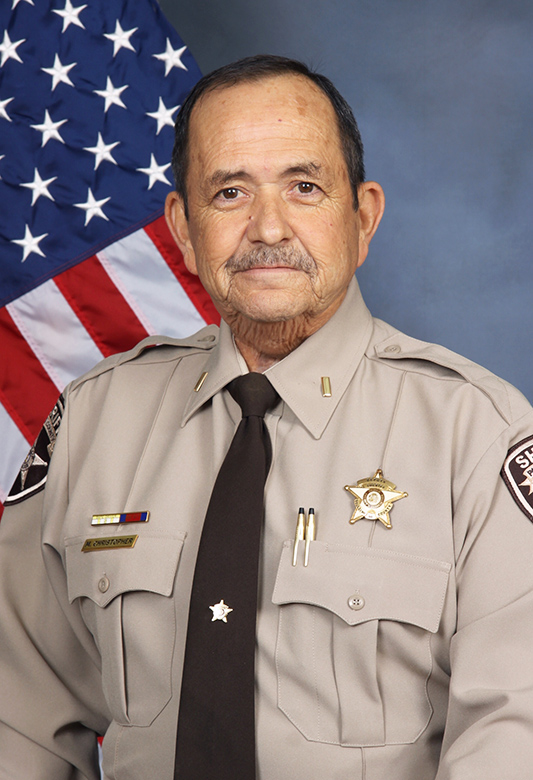 (Paulding County, GA) On Friday, November 10, 2017, a retirement reception was held in honor of Lieutenant Mike Christopher in the Sheriff's Office conference room. Lieutenant Christopher began his career in law enforcement with the Georgia Department of Revenue where he worked from 1975 to 1985. In 1985 he went to work for the Marietta Police Department where he worked until he came to the Paulding County Sheriff's Office.
He began his career with the Paulding County Sheriff's Office in September of 1996. During his career with the Sheriff's Office, he worked a short time as a Deputy in the Patrol Division and the majority of his career in the Criminal Investigations Division. As a Detective, and eventually a supervisor in the Criminal Investigations Division, he worked major cases and oversaw Detectives and their caseload. Lieutenant Christopher has been responsible for working or being a part of, nearly every major case that has occurred in Paulding County over the past 21 years. While in his capacity as a major case Detective and supervisor, he has worked closely with local, state, and federal law enforcement agencies from around the country.
Lieutenant Christopher is considered by his peers to be one of the foremost experts in criminal investigations as well as homicide investigations. He has trained countless Detectives over the years and will be missed by his co-workers and the citizens he encountered every day. Sheriff Gary Gulledge stated, "'Spanky', as he was affectionately referred to by his friends and co-workers, is someone that will be impossible to replace. His experience in criminal investigations, forensics, and the criminal mind are that which you could compare to the foremost experts in the field. We are going to deeply miss him; however, we wish him the best of luck on his much-deserved retirement."
Lieutenant Christopher's law enforcement career has spanned over 42 years; within that career, he was awarded the prestigious Officer of the Year award at both the Marietta Police Department and the Paulding County Sheriff's Office. During his tenure as a law enforcement officer, he has seen many changes in the profession. We want to wish Lieutenant Christopher a happy and relaxing retirement. Now he will have plenty of time to enjoy life, spend time with his family, and keep up with the Falcons and the Braves.