CareLink Health and Resource Center to open in 2018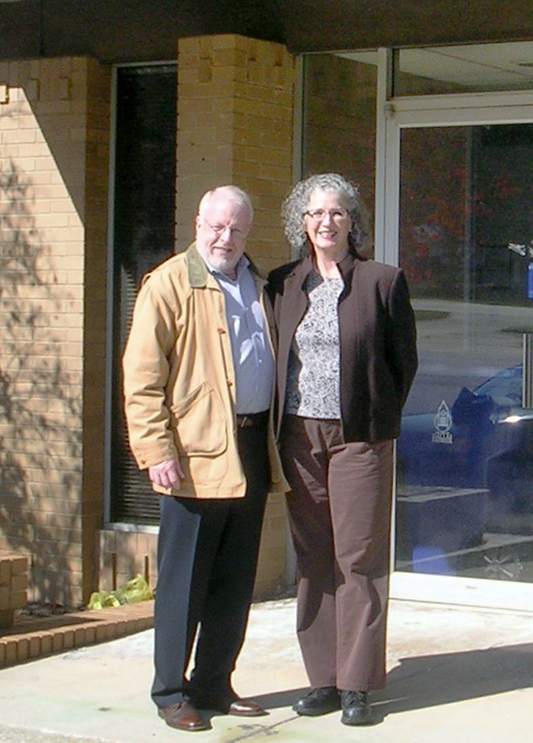 Paulding County is getting a community health and resource center next year to provide low-cost, high-quality medical care and support resources to those who need it.
CareLink of Northwest Georgia is readying a building near downtown Dallas with the intent to open early next year, according to CareLink President Guy Scull. Scull together with Rita Norris, chair, Finance, and Budget, visited the site earlier this month.
Scull said the center will partner with WellStar to deliver health care services and hopes to have its grand opening sometime in the first quarter of 2018.
"We acquired the building from WellStar and have already started our fundraising efforts," he said. The center's mission statement states that it "...serves as a regional community health and dental center providing low cost, high-quality medical care and support resources to those in need." "We're not going to be excluding anybody because of age, ethnicity, religion, national origin or anything along those lines; [and] we're here to look at the whole wellness of the person..." Scull said. Scull said that they're currently working with WellStar to clarify the types of insurance plans they can work with. "We just want to make sure that we do whatever we need to in partnership with WellStar," he said.
According to online census data, Paulding's persons said to be below the poverty line was at about 8.8 percent. And persons who were under the age of 65 and without health insurance is at 12.6 percent. Facilities like CareLink can provide a vital link in strengthening the chain of delivering better health services throughout the county. According to data provided in a cost analysis study done last year by Georgia State University, CareLink can potentially reduce the [patient] traffic to WellStar and "...save WellStar over $900,000 [per year] by decreasing the number of uninsured seen in the emergency department for non-emergency services."
And the study noted that "...the cost of the unmet needs to the community of Paulding County adds up to over $465 million annually. Providing access to primary care through the community health center could save the community anywhere between $3 million and $11 million per year, depending on the number of patients who seek the center's services."
Overall, the study noted, CareLink could save WellStar $915,266 through a reduction in their uninsured emergency department visits and hospitalizations, if CareLink's community health center sees 4,000 patients annually.
As part of an approach to engage the complete health of an individual, Scull told Paulding commissioners last year that the center will work to communicate with all churches, non-profit organizations, and government agencies within the community to ensure that all are represented as resources for county residents. Scull said that CareLink will collaborate with the Public Health Department to make sure that the two entities aren't competing with one another or overlapping, and added that duplication or competing of existing services is something the center will avoid at all times. CareLink, which could see some expansion in the future, is also envisioned as a source for offering a variety of life skills such as employment, social, financial management, consumer and parenting skills.
CareLink of Northwest Georgia is readying a building near downtown Dallas to open early next year. (Left to Right): CareLink President Guy Scull and Rita Norris, chair, Finance, and Budget, at the site earlier this month. (Photo: R. Grant)