Under the Gold Dome…A message from Rep. Howard Maxwell February 12th, 2018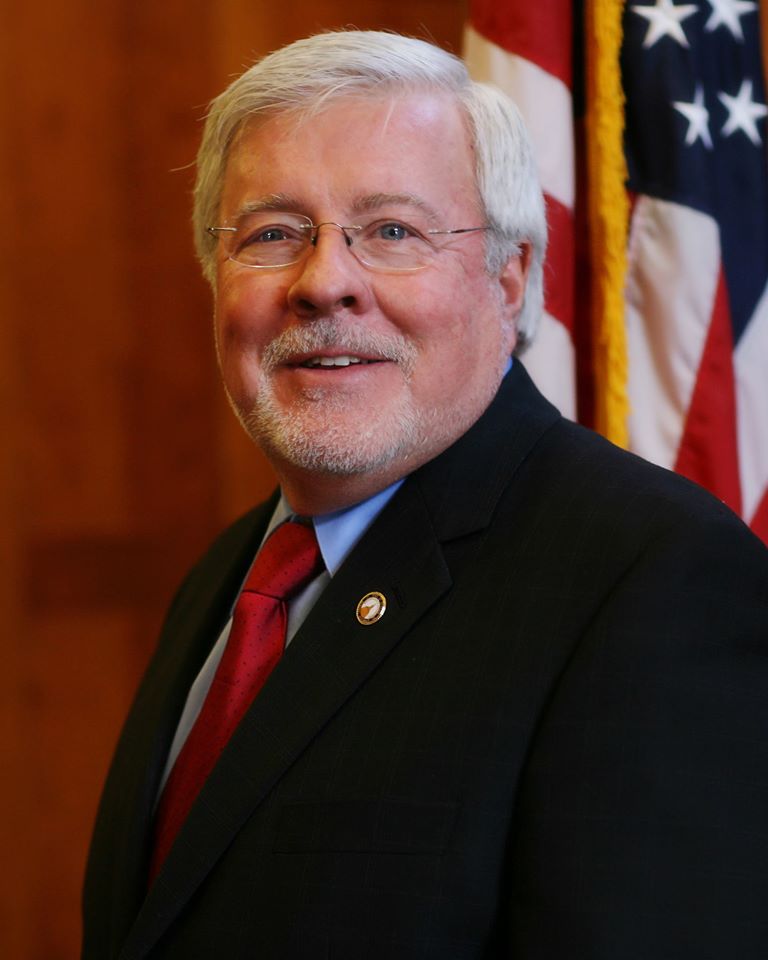 Monday, February 12th, we returned to Capitol Hill for week six of the 2018 legislative session. "Cross Over Day," scheduled for day 28, is quickly approaching. Crossover day is the last day bills can transfer or "crossover" to the other chamber with enough time to make it through the legislative "process." Since session began, we have worked hard to pass bills for the betterment of our state. And last week was no exception as we addressed many important issues.
Emergency Services
Last week we passed House Bill 487 which would give Civil Air Patrol volunteers the same leave allowances as American Red Cross volunteers for specialized emergency services. Under the legislation, state agency employees, who are certified Civil Air Patrol disaster volunteers, will eligible to receive annual paid leave for up to 15 work days to participate in disaster relief efforts activated by certain state or federal agencies. Further, HB 487 protects those who volunteer from losing seniority, pay, vacation, compensatory/sick time or earned overtime because of their assistance in emergency situations.
Healthcare
Did you know that two out of three Georgians will receive a surprise medical bill in the next two years? In an effort to end surprise hospital bills for scheduled procedures, we passed House Bill 678. This bill provides consumer protections regarding health insurance, preventing patients from receiving "surprise" bills, which can be 10 to 12 times higher than the expected in-network charges. The legislation stipulates the following:
Requires hospitals, health care providers, and insurers disclose which doctors in a treatment team are in a patient's insurance network; which health care plans they participate in; which hospitals they are affiliated prior to providing nonemergency services.
Requires non-network providers give the patient an estimated bill upon request.
Allow patients to request information about potential costs in other medical facilities before care is given.
To further protect patients, the bill also requires insurance providers to bill patients for services within 90 days. Those receiving a surprise bill would have the same 90-day window to secure payment or file a dispute with an arbitrator from the insurance department. The House's passage of this legislation is a positive step forward in eliminating this frustrating practice and increasing transparency between patients, health care providers, and insurers.
Public Safety
We also passed House Bill 79, which helps to strengthen Georgia's privacy laws. HB 79 requires law enforcement agencies, obtaining license plate information through automated license plate recognition systems, destroy unused data after 30 months. Currently, there is no limit to how long law enforcement agencies can save this data. Agencies would only be allowed to keep and share the information beyond 30 months if the data is part of an ongoing investigation. Further, the bill imposes penalties for unlawfully sharing this information, and most importantly, captured license plate data would be exempt from open records requests.
Military Measures
House Bill 749, benefits Georgia's retired veterans and their families by excluding military retirement income from Georgia income tax. Under the legislation, surviving family members of Veterans, receiving any military retirement income, would also be excluded from state income tax. Georgia is currently one of only nine states in the nation that does not address military retirement pay tax exemptions.
Education
If passed into law, House Bill 740 will prohibit schools from expelling or suspending students in public preschool through third grade for five or more days per school year without first providing the student with a multi-tiered system of supports. This multi-tiered system of supports includes a team of educational professionals who identify and address a student's academic and behavioral needs to help them succeed in the classroom. We are hopeful that HB 740 will address a student's underlying needs, in turn helping to improve education outcomes.
Elderly Abuse Prevention
House Bill 635 would authorize district attorneys in each judicial circuit to establish an Adult Abuse, Neglect and Exploitation Multidisciplinary Team. This team, made up of representatives from the District Attorneys office, law enforcement agencies and Adult Protective Services would be responsible for coordinating investigations of suspected elder or disabled adult abuse, neglect or exploitation. These teams would also be responsible for identifying ways to improve local notification, response policies, and procedures when an elderly or disabled person is abused, neglected or exploited.
Mass Transit
In an effort to improve mass transit in the Metro Atlanta region, House Bill 930 was introduced. The bill would create the Atlanta-region Transit Link (the 'ATL'). The ATL would coordinate transit planning, funding, and oversight of all Metro Atlanta transit activity. Further, the bill would create an optional T-SPLOST that counties which are part of the regional transit system may adopt via referendum, in order to fund public transit expansion within their jurisdiction. HB 930 is a product of the House Commission on Transit Governance and Funding, which was established in 2017 to analyze Georgia's transit needs.
DOT Board Elections
Congratulations to Jerry Shearin on his election to the DOT Board representing Congressional District 14. Each new member was elected by state representatives and senators from their district to serve a five-year term. I made the motion to elect Jerry and Senator Mike Dugan seconded the motion.
Leadership Paulding 28
Last week I had the pleasure of welcoming Leadership Paulding 28 through House Resolution 1061. Established 28 years ago, Leadership Paulding is a community-based organization committed to identifying, educating, and training a diverse mix of community leaders to meet the challenges of today with the solutions of tomorrow.
All bills receiving favorable action in the House last week will now move to the Senate for further review. We will return to the Gold Dome, Tuesday to resume our legislative business. I will continue to update you on issues important to our state. In the meantime, if you need anything at all, please feel free to contact me anytime. Thank you for allowing me to serve on your behalf, under the Gold Dome!