Paulding Detectives Investigate Drive-By Shooting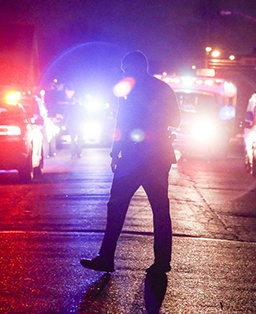 (Paulding County, GA) On Wednesday, April 11, 2018, at approximately 5:04 AM Paulding E-911 received a call from the residents at 519 Dallas Road Dallas, GA reference shots being fired into the residence. When Deputies responded to the scene they located a female victim who suffered from a gunshot wound to her lower extremities. The female victim was subsequently transported to a local hospital with serious injuries.
Detectives indicated that it appeared as if multiple shots were fired at the residence from the area of the road and then the shooter(s) left the scene. Detectives encourage anyone who may have any information, or who may have seen the suspect(s) or the suspect vehicle, to call the Criminal Investigations Division of the Paulding County Sheriff's Office at (770) 443-3015.