Paulding's Elections and Registration Office Preps for May Primary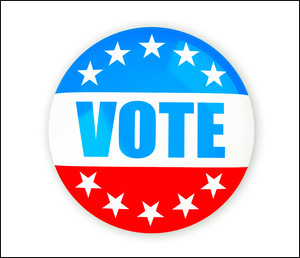 Paulding's Elections and Registration staff have been preparing for the May Primary Election. Voting machines are being tested prior to their deployment in service of next month's Primary Election. According to Deidre Holden, supervisor, Paulding County Elections, and Registration, there are about 464 voter machines at the county's disposal. Most are deployed, but about 30 or 40 are held in reserve as back-ups, she said.
Each machine is tested and the process takes about two or three weeks. Machines are tested for logic and accuracy and given a calibration test.
"We're making sure it's reading the election database that we put on the card and pulling up the correct ballots," Holden said. Over 104,000 precinct cards were in the mail to voters, Holden said, updating registered voters on precinct changes.
Often voters want to know why they may drive past one or more polling locations to get to the one they actually vote in. According to information on the county's website, "Because it is difficult to find facilities that will accommodate our needs, we sometimes choose locations that are geographically located close together. However, they do not share the same political district lines. Georgia law requires that your residence address is your legal voting address, and you must vote in the polling location that contains your specific political districts."
Last year the county elections board voted to reduce the number of single-day voting precincts throughout the county from 14 down to 12, which affected up to 30,000 registered voters who have been placed in new voting precincts.
Four locations will serve early voters including Grace Pointe Church in Dallas, the Watson Government Complex, West Ridge Church and the Events Place in Hiram. Early voting runs from April 30 through May 18, but times vary by location. Election Day voting is from 7 a.m. to 7 p.m.
According to Election office ballot data, despite a light turn-out in the last election, rather than waiting till Election Day, early voters still comprised about 50 percent of votes cast.
Paulding's Elections and Registration offices have been in recruiting mode for volunteers to work in polling locations. The department has been recruiting for help at precincts to work in several capacities. For more information including early voting and Primary Run-off locations, and for additional precinct information, visit the county's website at Paulding.gov, or call (770)443-7503.
At the Watson Government Complex Paulding's Elections and Registration, staff has been testing voting machines prior to their deployment in service of next month's Primary Election. (Photo: R. Grant)