Young Mom Survives Stage 4 Cancer After Doctors Give Her Weeks to Live
Losing Control: How God Used Cancer and Infertility to Bring Me to the End of Myself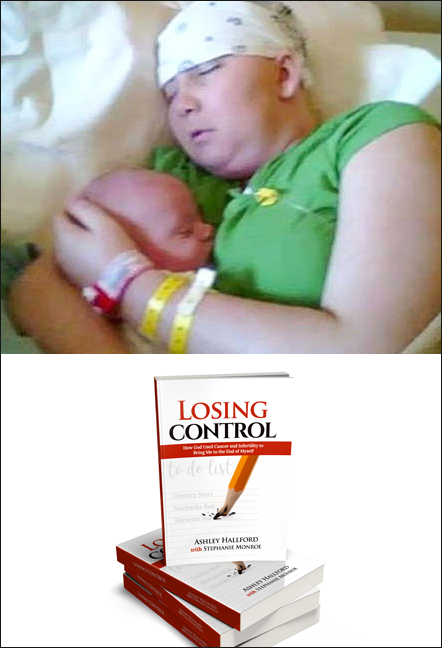 Powder Springs, GA, July 1, 2018 – As a 26-year-old young woman, Ashley and her husband were expecting their first baby when she was diagnosed with Stage 4 cancer. Despite every effort made to save her life – an early delivery of her son, surgery, meetings specialists – her cancer spread rapidly causing her grim diagnosis to teeter on hopeless. Her miraculous story of healing just a few months later and subsequent pregnancies, defying all medical odds, is awe inspiring. Losing Control follows her heart-wrenching story as she wrestled with her ultimate question: "Why me?"
"Your story may not turn out exactly like mine. Maybe your mom died or your sister never came back. Yet the promise of peace remains. See, the promise of peace isn't that the storm will be calmed. The peace and the hope is that we can trust that He will never leave us or forsake us in the wind and rain."
Even after being declared cancer-free, Ashley had a 75-90% chance of reoccurrence. July 2018 will mark her 10-year remission anniversary, as she once again defies medical odds.
Her story has been featured on The 700 Club and Megyn Kelly Today.
Ashley Hallford - I have spent my entire life in a 30-mile radius in the suburbs of Atlanta and am a true southern girl at heart. In 2004 I married David Hallford and we currently live in Powder Springs, Georgia with our three kids and Jack Russell Terrier, Lulu. I frequently speak at women's events and conferences We enjoy spending time with our family and serving in our church.
Visit www.ashleyhallford.com for speaking request and book signing events.
Amazon book purchases: www..amazon.com