Under the Gold Dome…A message from Representative Howard Maxwell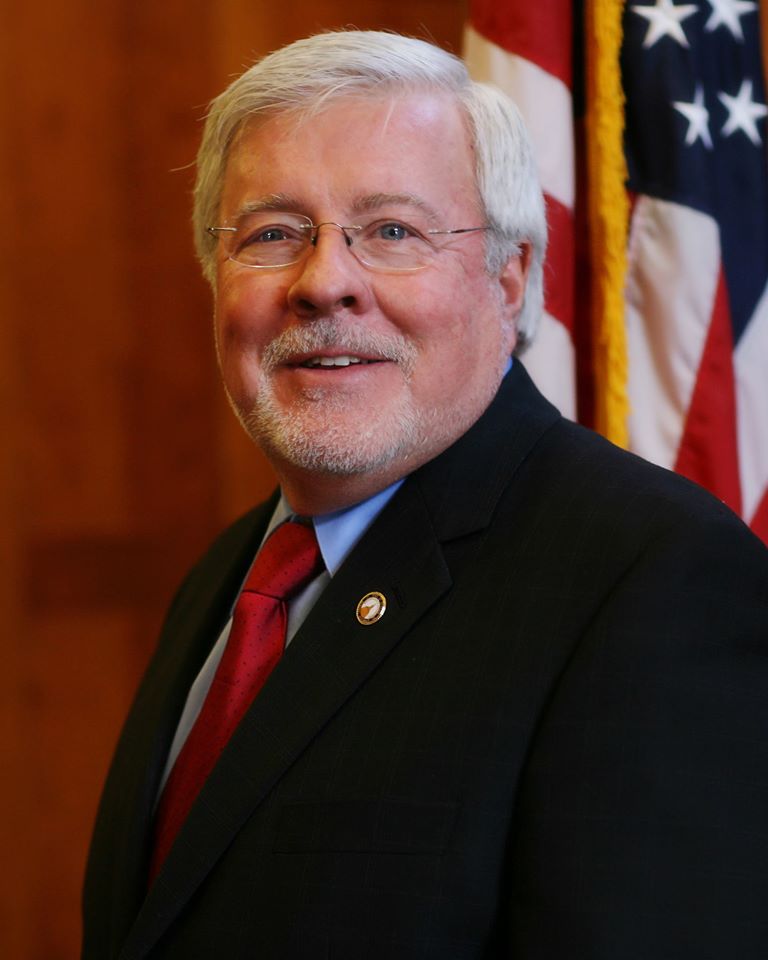 As we began the month of September in reflection of 9/11 and the tragic events of that day, I also thought about how much our world has changed, particularly in regard to public safety. Keeping our citizens and country safe is the most important role of our government and public safety is taken seriously on both the federal and state level. Many legislative efforts have been made in recent years to ensure our Georgia citizens are kept safe. In fact, public safety receives the third highest state budget allocation each fiscal year.
Over the last 17 years, public safety has been a primary debate under the gold dome, and the 2017-2018 legislative session was no exception. In addition to our standing committee discussions taking place over the 40-day session, we also have study committees assigned to further debate proposed measures, outside of our allotted time on Capitol Hill. Below, you will find bills passed over the last couple of years to strengthen safety on the state level.
School Security Study Committee
House Resolution 1414 was introduced in response to the number of recent school shootings across the nation. This resolution creates a study committee to explore what is needed to provide more school security while facilitating life-saving procedure responses. The committee is composed of nine members from the House of Representatives and they are meeting regularly until the final committee report is due for review by December. Their findings will greatly determine what legislation will be under review, in regard to school safety, during the 2019 session. You can follow this committee and their ongoing work by visiting the General Assembly website. Video archives are available, as is live stream coverage of committee hearings.
Distracted Driving
House Bill 673, prohibits an individual from physically holding or supporting a wireless telecommunication device, sending any text-based communication, watching a video or movie, or recording a video while driving. Drivers can use: voice text, use for navigation with a GPS system, and dash camera recordings. This law went into effect July 1, 2018.
Human Trafficking
House Bill 732 clarifies that any person who solicits or patronizes sexually explicit conduct from a sex trafficking victim will be charged with a felony.
Homeland Security
House Bill 779 creates the Board of Homeland Security. The 16-member board will be responsible for: advising the governor on the implementation of homeland security strategy by state and local agencies; developing a statewide homeland security strategy; and coordinating activities among and between local, state, and federal agencies.
Leasing Agreements
House Bill 834 allows a tenant to terminate a residential rental agreement without being penalty when the tenant or his/her minor child is a victim of family violence. The bill also outlines tenant documentation requirements of terminating such lease. This Code section only applies to rental or lease agreements entered on or after July 1, 2018. Back the Badge Act Senate Bill 160 broadens the offenses of aggravated assault on public safety officers. The bill also requires a mandatory sentence minimum of 10 years and maximum of 20 years for individuals whom discharge a firearm at a public safety officer.
The upcoming session will no doubt bring forward more public safety debate. If you have thoughts, questions or ideas regarding public safety, I encourage you to reach out to your elected officials. Most legislative action taken on the state level is often the result of a simple idea brought forward by a concerned citizen. We are fortunate in Paulding County to have a great law enforcement community and I am grateful to have had the opportunity to work so closely with them during my years of service in the state legislature. Next time you see a law enforcement agent- make sure to thank them! It is a pleasure to serve you and if I can ever be of assistance, please contact me anytime.