Taste & See Ministries Serves a Thanksgiving Dinner to Locals in Need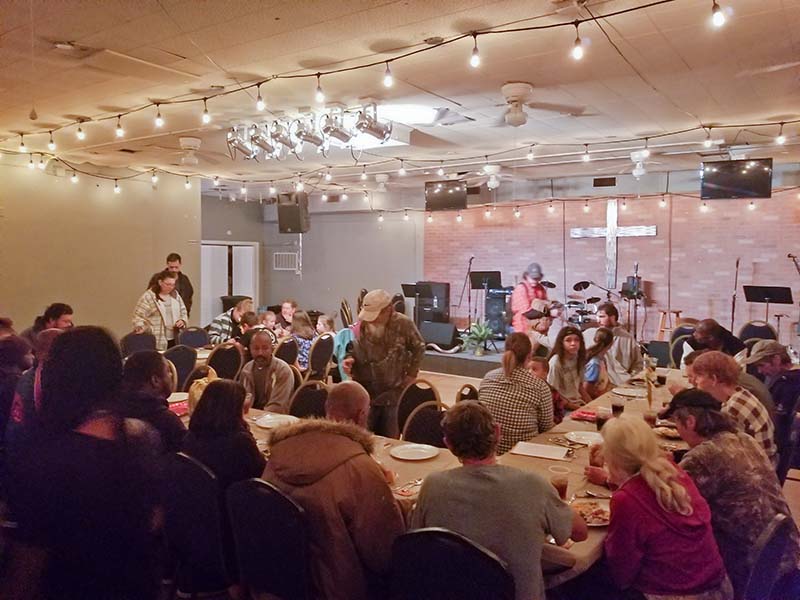 This past Monday the19th, Pleasant Grove Baptist Church teamed up with Taste And See Ministries to prepare a beautiful sit-down dinner for Paulding's Homeless and less fortunate. Taste and See Ministry partners with churches from all over the county including New Hope First Baptist Church, Pleasant Grove Baptist Church, Celebration Church Of God, In Christ Worship Center, Holy Cross Lutheran Church, Hope Methodist Church, Powder Springs Methodist Church, and Divine Foundation Church each Monday and Thursday to feed Paulding's Homeless.
Last week they decided to do something very special for Thanksgiving and treat these folks to a fine dining experience. So members from Pleasant Grove and South Paulding Key Club transformed the In Christ Worship Center into a pretty dining hall and gave them to a special evening, with Kasey Williams from Celebration Church of God sharing a message of hope with them.
Along with this special dinner, participating churches and some very generous individuals from Paulding pitched in to send them all out with a box of necessities to last them for at least a week. Our hope in sharing this story is to encourage all the churches in Paulding to jump on the bandwagon and serve God through serving Paulding's homeless. The holidays are coming up fast, and so is the cold weather. This presents a greater needs for these men, women, and children. Not only churches serve through this ministry but several other civic groups assist also. God is truly meeting the needs of others through his people. A big thank you to everyone who helps. God Bless!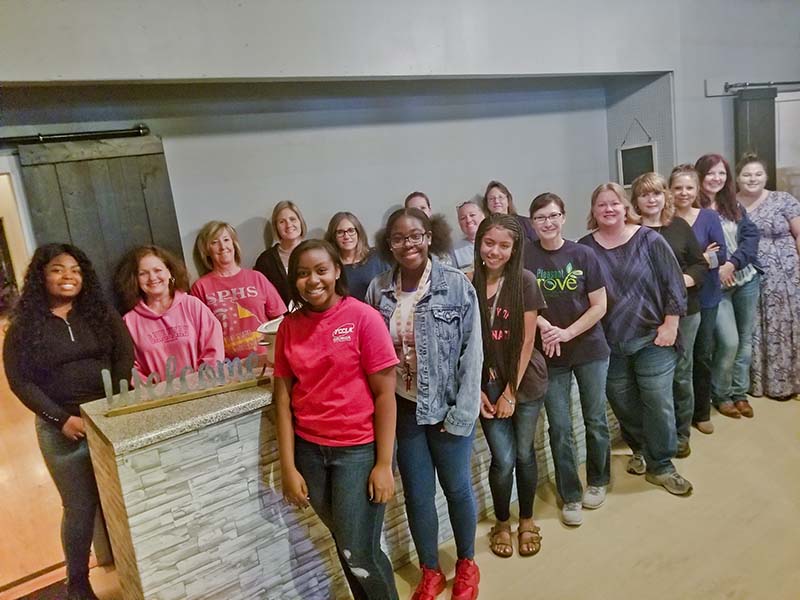 For more information:
Known locally as "Taste and See Ministries" Hope Saves is a non-denominational faith-based organization in Paulding County. Hope Saves, Inc. is a non-profit 501c3 we have no paid employees the entire operation is run by volunteers. All donations go to the mission of supplying basic human and spiritual needs to those in need. To help with donations or to volunteer please contact Stephanie Wall 404-392-1335