Exile Brings Christmas Show To Mill Town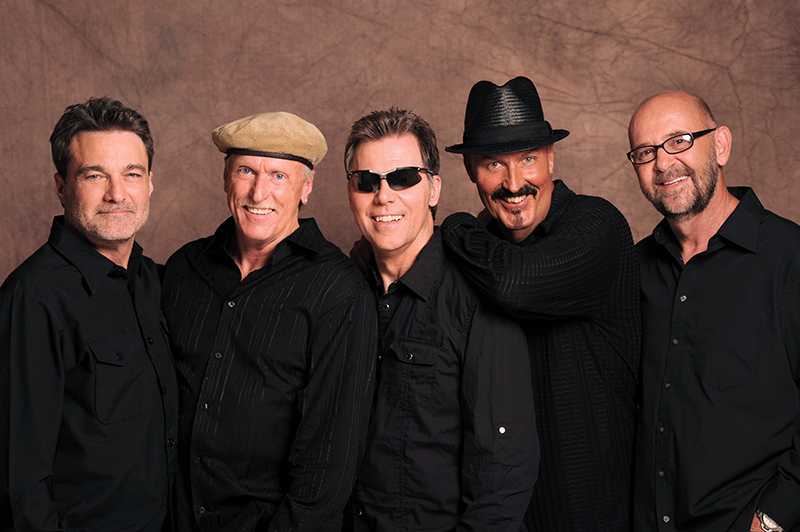 "This will be a different type of concert considering that in the last few years we always brought our country pop music to west Georgia," said Exile keyboardist Marlon Hargis. The group started Christmas performances three years ago and they play their hit pop and country tunes the first half of the show and then the Christmas songs in the second half. "We usually did not have anything to do in December, so the holiday idea has helped our schedule," added Hargis Exile is celebrating their 55th Anniversary tour. They have been inducted into the Kentucky Hall of Fame and were presented with a Lifetime Achievement Award this year. "We are a family on tour, and we make sure that we have enough time to be with our own families as well." On the band's has a new CD, HITS, they recorded all of their number one tunes and eleven other hits. In March, Exile will be part of the 70's Rock and Romance Cruise in March with Boz Scaggs, Orleans, and many other artists.
"Last year, we played our 50th-anniversary show at the Grand Ole Opry and this year, again at the Opry, Trace Adkins joined the band onstage in a rousing rendition of our hit single "Kiss You All Over," added Hargis. Exile has performed over 100 times at the Opry. In addition, this is the 40th year of their signature song, "Kiss." That famous song sold 5 million records. It made Billboard's The 50 Sexiest Songs of All Time (Top Ten) category. The iconic composition has been showcased in feature films as "Happy Gilmore," "Employee of the Month," "Zookeeper," "Wildhogs," and is played in its entirety at the end of the 7th episode of Netflix's original show "Mindhunter."
Exile started their career in Richmond, Kentucky in 1963. They were lucky to be the backup band for Dick Clark's Caravan of Stars Review. "Dick was kind of a mentor to us in the beginning Days of Rock 'N' Roll. He once told the group to 'never forget your audience,' which has been the band's motto to this day. It was a wonderful experience backing up artists like Freddy Cannon, B. J. Thomas, and Bryan Hyland and opening up for those 60's artists," said Singer/Guitarist J. P. Pennington.
In the early 1980s, Exile's members reformed but singer/songwriter J. P. Pennington remained as the only original founder and his songwriting expertise found its way with "The Closer You Get," and "Take Me Down," both of which became hit songs for Alabama. Pennington's tune "High Cost of Leaving" became their first country chart single followed by six more Number 1 hits and Nashville's newest star was born. They received 11 nominations for Vocal and Instrumental Group of the Year from the Country Music Association and Academy of Country Music. Over the years, Pennington and bassist Sonny LeMaire penned most of Exile's songs and several for other artists. Pennington's songwriting was recognized by BMI when they named him "Writer of the Year," and he has been named one of the Top 100 Writers of the Century. His compositions have been covered by Kenny Rogers, Alabama, Janie Fricke, and other artists.
During their country music period, Exile had 10 number one singles including "I Don't Want to be a Memory," "Give Me One More Chance," and "She's A Miracle." Exile received 11 nominations for Vocal Group of The Year and Best Instrumental Performance for the Country Music Association and Academy of Country Music Awards.
Exile will bring their country rock and Christmas show to Mill Town Music Hall on Saturday, December 15th at 7:00 pm. For more information, contact the box office at (770) 537-6455 or online at www.milltownmusichall.com.