Kennesaw State University and Circle K Members Bring Holiday Cheer to Wellstar Paulding Nursing Home $1 at a time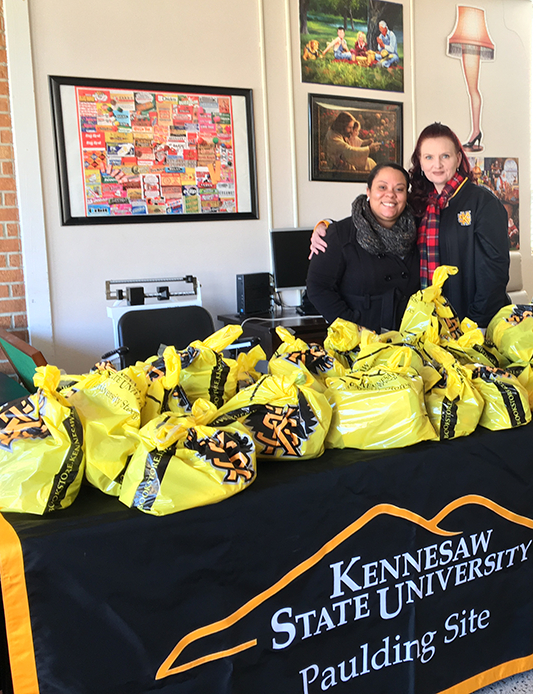 (Dallas, GA, 12/6/2018) Today the Kennesaw State University Paulding, Circle K Members had the opportunity to spread holiday cheer to residents of the WellStar Paulding Nursing Home.
The student organization runs "The Nest," a coffee & snack self-serve shop in the KSU Paulding office, all proceeds go towards a community outreach project during the holiday season. This year, the group choose to purchase gifts including fleece blankets, tissues, crayons & coloring books for the 184 residents. In addition, LGE Community Credit Union partnered with the group and purchased gripper socks to add to the bright yellow KSU gift bags, which were provided by the KSU Bookstore.
"It's amazing to see how those $1 coffees and snacks add up to hundreds of dollars," said Circle K member and Elementary Childhood Education student Genesis Ortiz. "Its truly gratifying to be a member of this KSU family and have the opportunity to serve the community that we spend so much of our time."
The group has already begun its 2019 fund-raising campaign the same way as last year, $1 at a time.