Rep. Graves Supports America First Agriculture Bill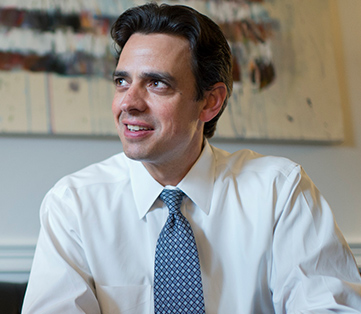 Washington, D.C. – Rep. Tom Graves (R-GA-14) today voted for and the House passed the Conference Report to Accompany the Agriculture Improvement Act (H.R. 2) – commonly referred to as the Farm Bill. This legislation, which addresses differences between the House and Senate's previously-passed versions of the bill, sets policy for agriculture and nutrition programs for the next five years.
"Georgia's number one industry is agribusiness, which contributes more than $73 billion to our state's economy," said Rep. Graves. "Today's vote sends a pro-farm, America-First agriculture bill to the president's desk. It strengthens the programs that protect and support the Georgians who work hard every day to put food on our tables. It also cuts and streamlines regulations to ensure our farmers and ranchers are competitive in the global marketplace.
"Additionally, this legislation builds on the reforms we made in 2013 to the Supplemental Nutrition Assistance Program, also known as food stamps," Rep. Graves continued. "I look forward to Agriculture Department Secretary Sonny Perdue's implementation of regulations that help more people move from welfare to work in President Trump's booming economy. I also want to commend Secretary Perdue, Georgia's former governor, for his hard work on this important legislation."
Highlights of the bill include:
Providing regulatory relief by clarifying the central role of state agencies in implementing pesticide regulations, and streamlining the review and approval process concerning the impact of pesticides on endangered species;
Strengthening investment in America First trade initiatives by building upon the nation's $140 billion in annual agricultural exports, which represents a rare trade surplus for the United States.
The bill is strongly supported by Georgia's agriculture community, including:
Georgia Agribusiness Council
Georgia Bankers Association
Georgia Cattlemen's Association
Georgia Cotton Commission
Georgia Farm Bureau
Georgia Forestry Association
Georgia Fruit and Vegetable
Growers Association
Georgia Peanut Commission
Georgia Poultry Federation
Georgia/Florida Soybean Associations