Paulding County Airport Authority Vote Down Tenant Lease Renewal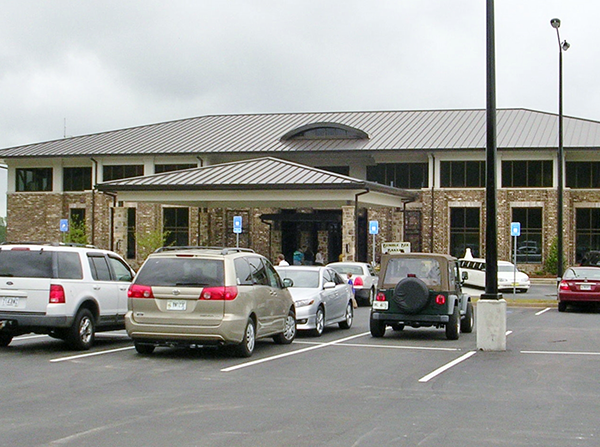 Paulding County Airport Authority voted during their December session held last week not to renew the lease for primary tenant Silver Comet Terminal Partners (SCTP). The firm filed a complaint in U.S. District Court last month in response to the PCAA's recent move to establish an aviation academy at Silver Comet Field, which was announced by Governor Nathan Deal in October.
SCTP contend they were not told of plans for a state aviation academy, and the plan prevents them from leasing the land for which they hold an option. Deal made a stop at the Paulding airport to announce plans for the $35 million aviation academy tied to a Chattahoochee Technical College-operated aviation maintenance training academy at the airport.
Both Airport Director Terry Tibbitts and Attorney Tom Cable declined to comment on the complaint filed by SCTP because it's pending litigation. But during their meeting, last week the Airport Authority board voted in favor of not renewing SCTP's option to lease the entire airport terminal building. Dave Carmichael, whose role as Commission Chairman overlaps with the Airport board, abstained from the vote. Recent developments will add to airport-related litigation already in the pipeline, which could take years to resolve.
Prior to recent developments, efforts to move the airport toward commercialization have been mostly stalled by ongoing litigation and a hostile Board of Commissioners.
One recent change to the mix came in November when three of the four Paulding commissioners that had shown little support for the airport lost the election. Incoming post commissioners agree that they want Paulding's airport to thrive as a business -- on some level.
But earlier this year and prior to the Governor's announcement, Propeller Airports, a private equity firm which operates Paine Field airport near Seattle, WA, contacted the airport authority with their intent to exercise their contractual option to lease the entire Terminal building at Silver Comet Field. The move seemed to indicate the firm's continued interest in maintaining a presence pursuant to establishing limited commercial service, despite the need for Paulding's Airport Authority to reapply with the FAA to obtain commercial status, which also assumed that the PCAA and BoC were – by then -- of one mind, as stipulated by the FAA.
The firm filed a complaint against the PCAA in early November following the October announcement regarding the aviation academy. "Silver Comet has been damaged by the Airport Authority's failure to use its best efforts by acting in bad faith in collaboration with the Paulding County Board of Commissioners to undermine Silver Comet's rights under a contract with the Authority," the complaint stated. Silver Comet Partners say they want a jury to decide how much it should be compensated for the "substantial expenses" they've spent to market and prepare the airport and terminal building for commercial flights.
Atlanta-based Delta Air Lines, Pratt and Whitney, and Savannah-based Gulfstream have been searching for ways to boost the pipeline of new aircraft mechanics. Chattahoochee Technical College's aviation academy would train airframe and power plant mechanics, jobs in high demand as baby boomers are beginning to retire.
Photo: R. Grant