Paulding Fine Arts: STUDENT ART SHOW 2019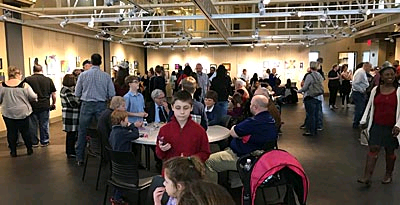 The Paulding Fine Arts Association is proud to announce our 32nd Annual Student Art Show!
This art competition is for students aged 3 through 18 years. Judging will be by 7 age groups: 3 to 6; 7 & 8; 9 & 10; 11 & 12; 13 & 14; 15 & 16; and 17 & 18 years old. Each age group will be awarded a 1st, 2nd, 3rd and Honorable Mention Ribbon. Cash Prizes will be awarded to the 1st; 2nd and 3rd place winners in each age group.
Each student may enter one (1) art piece for an entry fee of $2.00 (yes, only TWO Dollars!).
Student art may be delivered on Thursday, Friday or Saturday, January 31 to February 2, 2019 to the Historic Courthouse Gallery & Studios, located on the 2nd floor of the OLD Paulding Courthouse Building located at 11 Courthouse Square; Dallas GA 30132. Please bring in art between 11:00am and 3:00pm on those dates.
The Reception and Awards Presentation will be held Sunday, February 10, 2019, between 2pm and 4pm at the DALLAS CIVIC CENTER (reception) and DALLAS THEATRE (awards presentation).
The work of 4 winners in each age group will make up the March Exhibit at the Historic Courthouse Gallery & Studios!
Complete information and application can be found here in the Dallas New Era, or on our website: www.pauldingfinearts.org.