DOT Project Planned for Bobo/Macland/Mt. Tabor Church Road intersections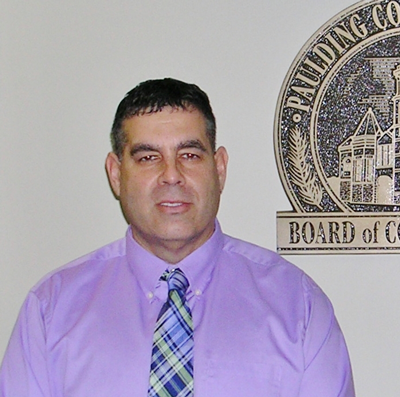 One major road renovation project coming to Dallas and targeted for completion in 2021 will involve two intersections that have a tendency to pile up with traffic during peak commute hours. Paulding County DOT Director George Jones said that a DOT project is on track that's intended to relieve some traffic issues that have needed attention in Dallas at the intersections of Bobo/Macland and Mt. Tabor Church Roads.
"From all indications and correspondence, we're still on track to meet the 19-month timetable that was agreed to with the consulting engineer for these projects, which is Kimley-Horn," Jones said. "The Notice to Proceed (NTP) was signed in April 2018, so we are looking at a November 2019 completion for engineering, utility coordination, and obtaining necessary right of way."
Jones said that this project has been on the DOT's projects list for quite a while -- even dating back to 2000. Current work involves preliminary engineering (laying out drainage, intersection geometrics) with the survey data that has been collected, Jones said.
Both of the intersections are four-way and controlled with only stop signs and will be reconfigured with roundabouts, Jones explained. Studies concluded that is the safest and most efficient option for those intersections, rather than adding traffic signals at either or both of those sites, he said.
DOT data comparing 2001 to now shows that traffic volume on Macland West of Bobo Road has increased by 30 percent, east of Bobo has almost doubled and Bobo south of Macland has increased by 41 percent and at Mt. Taber west of Bobo is up by 18 percent.
Pre-construction will cost about $300,000 and the construction will cost will come in at around $2.2 million per roundabout, Jones said. Funding is from SPLOST. The project's construction will take up to another 18 months once it starts or until about May/June of 2021.