Gold Dome Report- Representative Micah Gravley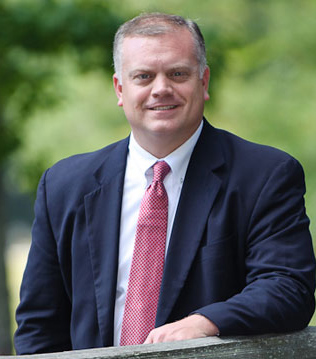 Greetings from under the Gold Dome!
Last Wednesday, brought to a close legislative day seven of 40. Despite Winter Storm warnings for all of metro-Atlanta, we convened our daily session as scheduled. It was an exciting week under the gold dome, as well as in Atlanta, as we prepared to host nearly a million visitors for Super Bowl Sunday. This week focused on organizational committee meetings which are gearing up for the busy days ahead. I am pleased to report that we have made progress on one of our top priorities- rural broadband access.
During the 2017 legislative session, our leadership made a commitment to improving economic opportunities for the rural areas of our state. This brought about the formation of the House Rural Development Council (RDC). Over the last couple of years, the committee has traveled statewide to meet with community leaders and policy experts, to study which ways we could most effectively assist their efforts for economic development and growth. Of the many suggestions, reliable internet access and broadband was a repeated area of concern. In December of 2018, the committee released its report which included the immediate need to address rural Georgia's lack of high-speed internet and broadband access.
Prior to adjournment, last Wednesday, the House Economic Development and Tourism Committee held a hearing to consider House Bill 22 and House Bill 23 that came from the RDC's legislative recommendations. HB 22 would amend the Rural Telephone Cooperative Act to allow telephone cooperatives to provide, improve or expand broadband services to rural communities with or without a landline.HB 23 would allow electric membership corporations (EMCs) and their affiliates to provide broadband services. After the committee carefully considered these bills, they successfully passed and now await a hearing in the House Rules committee. House Rules is the final step, prior to receiving a floor vote before our entire body.
Through the USDA's Rural eConnectivity (ReConnect) Pilot Program, if passed HB 22 and HB 23 could open the door to allow for additional, federal assistance for rural citizens. The program allows for EMCs and telephone cooperatives to apply for federal grants and loans for broadband expansion. Further, it allows non-profit entities, for-profit corporations and cooperatives to apply for a 100 percent loan or a 50 percent loan/50 percent grant option for rural communities where 90 percent of households do not have adequate broadband access. As an estimated 16% of Georgians lack high-speed internet or broadband, we are expecting passage of these measures, which will be the first step of many in assisting those living in less populated areas of our great state.
As we worked on legislation to better our rural communities, the City of Atlanta prepared for the weeks' worth of Super Bowl festivities. The expected economic impact of hosting the Super Bowl is estimated between $198 million and $400 million. Georgia's airports, hotels, and local businesses will benefit from the event, as will our entire state from the increase in state and local tax dollars from tourist spending. After the most recent Super Bowl, the Twin Cities area of Minnesota saw close to $32 million in state and local tax revenues.
As many of you know, we have passionately been trying to bring resolution to our policies regarding low THC medical cannabis oil. Currently, Georgia law allows patients with certain conditions to join the Low THC Oil Patient Registry, which means they can possess and use medical cannabis oil, as long as it meets certain standards. The oil can have up to 5 percent THC. But as it currently stands, there is no legal way to obtain oil with over 0.3 percent THC in Georgia. As of today, there are over 6,000 patients on the registry and over 400 medical doctors who have signed up to assist patients.
We are in the process of preparing legislation in regard to the safe expansion of low THC medical cannabis oil in an effort to help these individuals legally obtain the medicine. The House will put forth legislation, as will the Senate, in hopes of moving at least one bill successfully through its respective chamber prior to legislative day 30, which is the crossover day deadline. I will continue to update you on our progress where this issue is concerned.
Be on the lookout for future updates regarding your government at work! If you need anything at all, please don't hesitate to contact me anytime. It is a pleasure and honor to serve you as we stand together in preserving our conservative Georgia values.
Micah Gravley GA House of Representatives, 67th District