State Representative Joseph Gullett - New Voting System for Georgia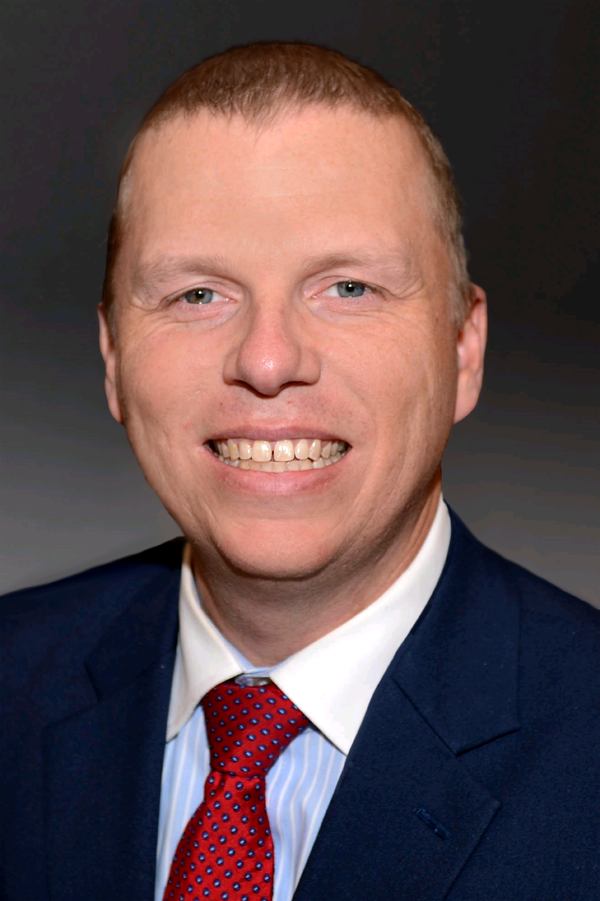 New Voting System for Georgia
This year we are likely to see Georgia purchase new voting machines for the entire state. The voting machines currently in use are nearly 20 years old. While we can all agree that technology has changed in previously unimaginable ways during these past two decades, there's one factor of the equation that has not – and will not – change: the human element.
To understand what I mean, think back to the 2000 Presidential election. It was the first election in which I was able to cast my ballot, but that's far from the only reason why it is so memorable to me. I'm sure you'll recall that the two candidates on the ballot were Governor George W. Bush and Vice President Al Gore. You're also sure to recall that infamous phrase that permeated newsfeeds around the world: hanging chads.
Our neighbors to the south, as fate would have it, would decide the political fate of our entire nation. All eyes were on Florida as those partially punched ballots (the hanging chads) wreaked havoc on our Presidential election and left the United States in leadership limbo for more than a month. In fact, it took a Supreme Court ruling to declare a winner. To this day, President Bush's victory in that election remains controversial, and many Americans continue to dispute its validity.
What could nearly unhinge a process that has seen the peaceful transition of leadership every four years since the election of George Washington? The answer is simple. For all the wonders achieved by mankind, we remain indisputably fallible. We were left with the woebegone task of interpreting voter intent based solely on partially cast paper ballots.
In 2001, as a result of the confusion and uncertainty of the paper ballot process, two democrats – then Governor Roy Barnes and former Secretary of State Cathy Cox – moved Georgia to machine-based ballot markers. These are, as I mentioned, the same machines we use today, and while they work well, it is becoming impossible to purchase replacement parts for them.
Today, just as in 2001, it is clear that the move to machine-based ballot markers was the right choice for Georgia's voters. With a touchscreen system in place, we have eliminated the issues of unclear voter intent, partially penciled bubbles and those notorious hanging chads. As further evidence, consider that the few controversies in our state's election process have centered mainly around the instances where hand-marked paper ballots are still used: absentee and provisional ballots.
Last year, then Secretary of State Brian Kemp appointed the SAFE commission, of which Paulding County's very own Elections Supervisor Deidre Holden was a member. The commission was made up of Democrats, Republicans, Libertarians and election officials from counties across Georgia. They traveled the state for almost a year to hear from citizens, experts, and local leaders to gather input and study what kind of new voting machines Georgia should purchase next. The commission consensus was a system that kept the successful touchscreen ballot markers our voters are already used to, with the addition of a new paper trail component that allows us to easily audit and confirm election outcomes.
In response to this overwhelming feedback, a bill was introduced in the General Assembly to begin the process of purchasing new voting machines. The bill calls for a ballot-marking device that will print a paper ballot reflecting the voter's choices after they have made their selections on a touchscreen.
The updated system is a big investment for our state, but it reflects our commitment to making sure Georgia's elections are safe and secure for years to come. It creates a paper trail that can be audited later to guarantee a precise vote count, and it also allows our voters to double-check their touchscreen selections before casting a ballot – removing the opportunity for human error and ensuring every vote is counted correctly.
Using the new touchscreen-marked paper ballots solves all of the problems associated with hand-marked paper ballots. Imagine for a moment that you have a critical message you need to convey by letter. This combination of touchscreen and paper ballots is the equivalent of using a typewriter rather than a handwritten note to ensure that your words are read as you intended. It is about guaranteeing accurate and secure elections across our state and leaving voters with the peace of mind in knowing that their vote was indeed cast as they intended.
Some are suggesting we turn back the clock and use pencil-marked paper ballots. In the end, however, pencil-marked paper ballots simply return us to the same fundamental flaws that led the country into chaos during the 2000 presidential elections in Florida. Let's learn from the past, build on our success and leverage the best of both to keep Georgia voting freely and fairly. Ballot-marking devices which combine touchscreens and voter-verified printed ballots are the way to go.
Joseph Gullett represents the northern and eastern portion of Paulding County in the Georgia House of Representatives. He serves on the committees of Governmental Affairs, Insurance, and Juvenile Justice. He and his wife Jessica live in Dallas.