Highlights from the House… Rep. Martin Momtahan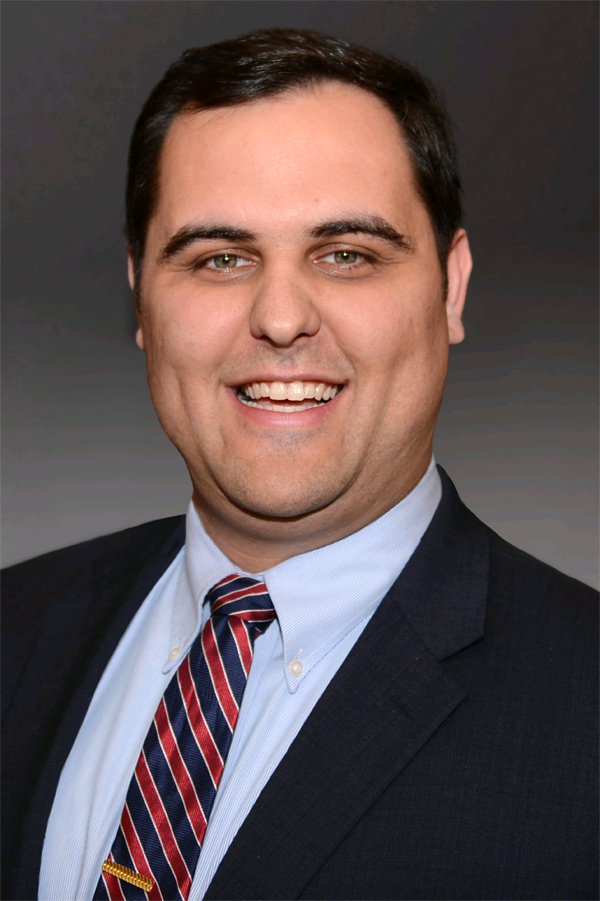 Week six was a success under the gold dome as we wrapped up legislative day 20 of 40, last Friday. The pace continues to increase as we work to ensure sound, common sense policy is passed to benefit our great state. As we are halfway through the legislative session, all members, including myself, are working to make sure our own respective bills receive fair hearings and proper consideration prior to day 28, known as Crossover Day. Crossover Day is the last day for bills to transfer from the House to the Senate with enough time for consideration before adjournment, April 2.
Sponsored Legislation
As a small business owner who focuses on driver safety, I am proud to sponsor several bills dealing with motor vehicle safety. Below is a quick highlight of bills I am pleased to sponsor with my House colleagues.
House Bill 317
As an advocate of local control, I have signed onto House Bill 317. This bill allows local governments the authority to petition city or municipal courts to remove nuisance "Donation Receptacles." These receptacles are commonly placed in parking lots of commercial centers, department stores, and other roadside areas. While the intention behind the receptacles is admirable, sometimes individuals using the receptacles do not abide by usage rules. Therefore, parking lot areas become entrenched with old couches, recliners, and mattresses, which are not only unsightly but also unsanitary. This bill is meant to cut down the trash and rubbish, which often end up on roadways, causing hazardous conditions. This legislation will permit local governments the authority to handle these issues as needed, without overburdening our local superior courts.
House Bill 342
This would allow law enforcement officers to issue a citation relating to the operability, or licensing of a vehicle to the owner of the vehicle if present, but not driving. House Bill 353
would create a felony offense for the staging of a motor vehicle accident with the intent to commit insurance fraud.
House Resolution 305
This would create a study committee to analyze the increasing requests for custom license plates within our state. This committee would discuss the viability of continuing the creation of specialty license plates, as well as, the approval process for each. Every year there are many requests for custom, organizational license plates that can utilize precious resources during the legislative session. The committee will determine whether the process used currently in the approval and issuance of specialty plates is in the best interests for the overall wellbeing of our state and her citizens. As a fiscal conservative, I will always advocate the assurance that frivolous procedures or processes do not waste taxpayer money, in or out, of the legislative session.
House Resolution 333
Commended Leadership Paulding, class 29, during their day at the Capitol! This organization does so much to encourage and support local leadership development within our area and it was a pleasure to recognize their accomplishments. After all, a community is only as strong as its leaders and we appreciate this program, dedicated to building a solid foundation for Paulding County.
House Resolution 157
This Resolution, which I authored, commended and recognized local music star, Caleb Lee Hutchinson! As a participant on the 16th season of American Idol, we are happy to celebrate his contributions to Music in the State of Georgia. We are proud that Caleb is from Paulding County and we have no doubt that his talent will take him far.
I am also proud to be the primary sponsor of House Bill 410, which permits LED light bars to be mounted on the top or front of a vehicle. The legislation does restrict colors to white or amber and requires the LED light bar to be turned off when passing motorist or approaching another motorist from the rear. This bill will require that light bars have a switch installed on the interior of the vehicle to turn the LED bar off when needed. The intent of the bill is to bring LED light bars out of a legal gray area and add common sense restrictions to their use. These light bars, when used improperly, can blind oncoming drivers, as well as, be a distraction.
In closing, I am pleased to report great news! The 2019 Amended budget has passed the House and Senate. The amended budget now heads to Governor Kemp for his final signature, which means the $35 million allocated to the Paulding County Airport, for our Aviation Academy, has been approved! Thanks to all who have worked so hard to ensure the successful funding of this project.
While we are halfway finished, there is still much work to be done. Over the next month, we will be working frantically to ensure we beat our day 40 deadline. If you have questions or concerns about the legislation, please feel free to contact me anytime. Thank you for allowing me the privilege of representing our home on Capitol Hill! It has been an amazing experience and I look forward to the days ahead.
Sincerely,
Martin Momtahan
Representative, GA House District 17
Capitol
501-A Coverdell Legislative Office Bldg.
18 Capitol Square SW
Atlanta, GA 30334
404.656.0177 - Office