Under the Gold Dome…. a message from Representative Micah Gravley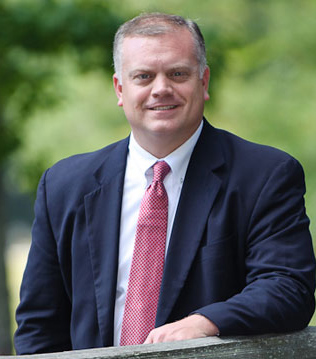 Last week we successfully completed week seven, ending legislative day 25, Friday, March 1. Our House body passed numerous bills during a very productive week. Most importantly, we passed our version of the 2020 Fiscal Year Budget, which is now under review in the Senate. We also saw the successful passage of the House Bill 316 in regard to our elections process.
House Bill 316
Last week, our House chamber took steps to further secure our elections process through the passage of House Bill 316. This bill is a result of the Secure, Accessible & Fair Elections (SAFE) Commission which was formed in April of 2018 to study options for Georgia's next voting system. The SAFE Commission conducted discussions on all options – including the feasibility of using all hand-marked paper ballots to all electronic machines with a voter-verified paper trail. They also traveled the state to solicit feedback from stakeholders.
The SAFE Commission recently submitted their recommendations to the General Assembly, leading us to House Bill 316. Currently, Georgia's electronic voting machines are 17 years old and do not supply a back-up system for tabulating or verifying votes. In an era where voter fraud has increased and technologies have become more susceptible to hackers, it was time for us to act.
House Bill 316 allows our citizens the convenience of an electronic machine, which provides a paper back-up. Voters would pick their preferred candidates on touchscreens, which are attached to printers that would print ballots for voters to review for accuracy. Then they'd insert their ballots into separate scanning machines for tabulation.
We would become the only state in the country to use this kind of voting equipment, called ballot-marking devices, in every precinct. Unfortunately, our current system does not allow any way for voters to ensure the ballot has tabulated the correct information. Further, electronic voting machines nullify any type of verified recount, as there is no way to detect a glitch or voter fraud, nor is there a paper trail. After years of questioning the safety of our current machines, it was time for a change. The integrity of our elections is sacred and through House Bill 316, we plan to keep them secure.
2020 FY Budget
After weeks of review and discussion, we have successfully passed the House version of a balanced 2020 Fiscal Year Budget. House Bill 31 budget highlights are as follows:
Economic Development and Infrastructure
$300,000 for the creation of the Blight Removal and Code Enforcement (BRACE) program. A program that will provide grants to communities with populations of 2,500 or less to initiate a free, neighborhood-level cleanup for dilapidated areas.
$38.6 million increase for transportation,
$2.48 million to establish the initial budget to plan and govern transit projects in the 13-county Atlanta region.
Education and School Safety
Pay raise of $2,775 for each certified teacher and school personnel
$483 million for the Quality Basic Education program (QBE)
$121.9 million to the Department of Education for enrollment growth and training.
$74.7 million for 22,000 additional HOPE scholarships, increasing the award amount by three percent to match the rising costs of college tuition.
$4.1 million through limiting dual enrollment programs to hardworking 11th and 12th graders during fall and spring semesters only.
$174,000 within the Georgia Emergency Management and Homeland Security Agency (GEMA) to hire two school safety threat assessment trainers to work with local school systems to develop threat assessment plans.
$150,000 to 4-H Centers in bonds for security improvements which include, $747,600 to contract with local law enforcement to provide security when students are present.
Healthcare
$78.4 million in the Department of Community Health for Medicaid growth.
$68.3 million to replace federal funds in the Medicaid programs.
$5.9 million for the Medicaid budget for gene therapy drug coverage.
$6.8 million for Medicare Part B premiums.
$3.2 million to include seven additional long-term acute care hospitals.
$500,000 for a Center of Excellence on Maternal Mortality to advance maternal health.
$1 million for additional maternal health support to screen, refer and treat maternal depression and related behavioral disorders in rural and underserved areas.
$4.9 million to invest further in residential treatment of addictive diseases through the Department of Behavioral Health.
$29 million in behavioral health services to increase bed capacity and outpatient services.
Protective Services and Public Safety
1.4 million for home-delivered meals
$1.3 million to fund 17 additional adult protective services caseworkers
$9.8 million for Out of Home Care
$940,000 to implement a foster care follow-up pilot program to check in on children once out of the system.
$563,380 to the Georgia Bureau of Investigation to assist crime lab backlog
$780,690 for six positions for the GBI unit at the Cyber Crime Center $500,000 to implement a GBI Gang Task Force
$2.1 million to expand the state's accountability courts within the Criminal Justice Coordinating Council
The House version of the 2020 FY Budget is in the Senate, where they will make changes. Those changes will return to us, where we will agree or disagree. Although the budget is halfway through the process, we still have a ways to go before final passage. We will keep you updated on any changes made in the Senate and of course report final passage.
While we have made great strides thus far in addressing policy areas of concern, there is much work to be done. Please be on the lookout for future updates, as we continue to tackle issues of importance affecting our district and state. In the meantime, feel free to reach out to me with questions or concerns. Thank you for allowing me to serve our district on Capitol Hill as it is an honor to do so.