Chick-fil-A Scholarship Recipients in Paulding County
We are proud to announce that nineteen (19) Team Members at our Hiram and Dallas (GA) locations have received a scholarship through Chick-fil-A's Remarkable Futures initiative. These Team Members were chosen out of 10,880 students around the country to receive $2,500 to begin or continue their education at the educational institute of their choice.
Each of Chick-fil-A's 2019 scholarship recipients was nominated by their restaurant's independent franchise operator and were chosen from thousands of team member students throughout the country to receive this scholarship based on factors like leadership and community involvement, in addition to academic achievement.
Chick-fil-A expanded its scholarship initiative this year, giving team members nationwide a total of nearly $15.34 million in 2019 toward the higher education institution of their choice. These funds can be used at any accredited institution of higher education. Whether they choose online, two-year, technical programs or traditional college experiences, Chick-fil-A team members have the flexibility to get the education that's right for them. And, all Chick-fil-A team members, whether they receive these scholarship funds or not, can get discounts at more than 70 schools through the scholarship initiative.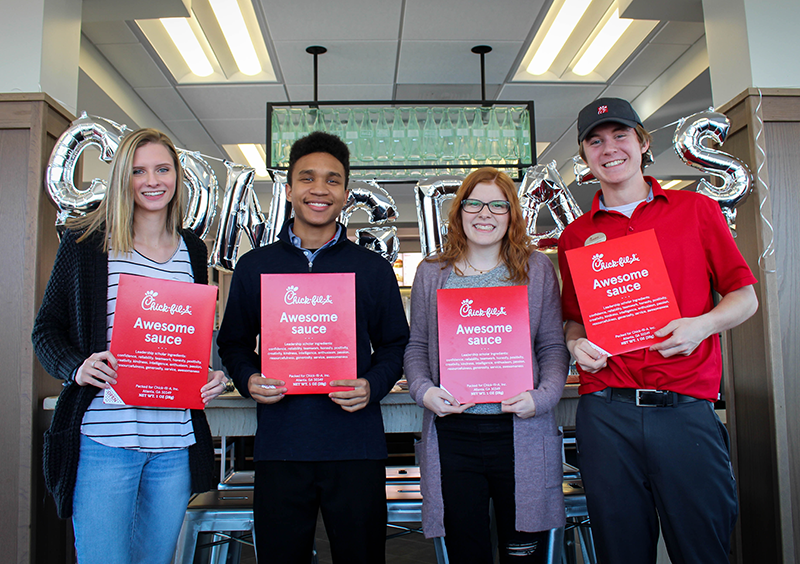 Chick-fil-A Hiram recipients include the following Team Members: Matias Bernat, Tyler Godfrey, Melissa Halleck, Jordan Houle, Kerigan O'Kelley, Alyssa Snyder, Moriah Turnbough, Otha Turnbough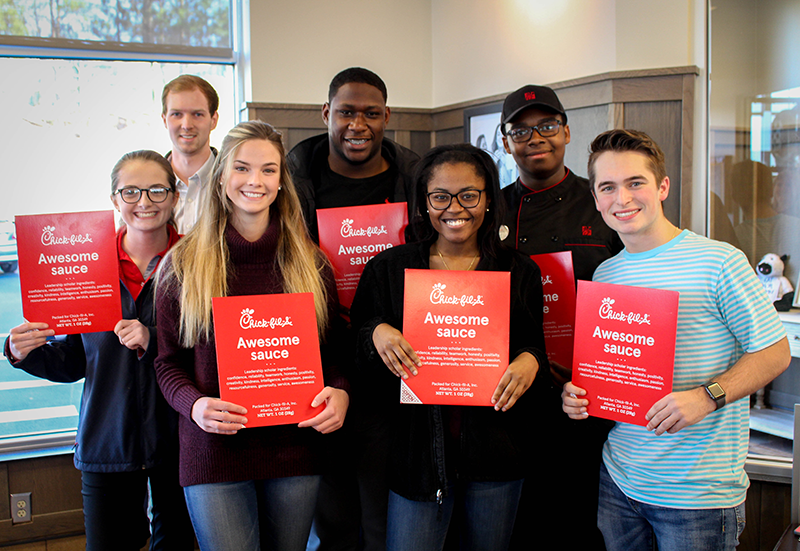 Chick-fil-A Dallas (GA) recipients include the following Team Members: Keturah Auguste, Kayla Bentley, Nehemiah Bing, Cara Bloye, Lauren Brown, Robert Dodd, Tyler Hart, Jhane Jones, Sarah Smoak, Nick Vernon, Elpis Wagbe-Houedanou