Highlights from the House for week 10… A message from Rep. Martin Momtahan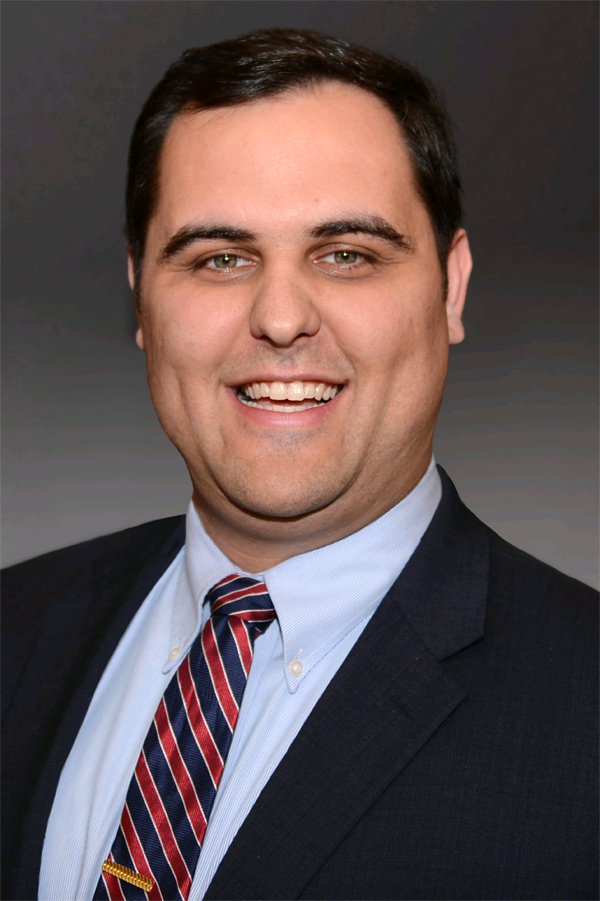 Monday, March 18, we resumed our legislative business on Capitol Hill for the tenth week of this year's session. As we head into our last legislative days, we have been busy, diligently working to review and debate pending legislation. The last day, Sine Die, Latin for "without a further meeting," is scheduled for Tuesday, April 2. Last week we passed several Senate bills out of the House chamber which are now on their way to Governor Kemp for further review.
Education
We began our week with the passage of Senate Bill 67 to address certain funding gaps within our local school systems. This bill will allow school systems suffering damage from a fire or natural disaster to immediately qualify for funding to repair school facilities. Funds can also be used to repair or update portions of a building that were not damaged from a natural disaster if said building is more than 20 years old. SB 67 also creates a path for schools to qualify for certain grants if the system's five- year SPLOST revenue does not generate enough funding for needed repairs. We are hopeful that our school systems in southwest Georgia will benefit from this measure as they work to rebuild after Hurricane Michael.
Honor and Remembrance Flag
We also passed Senate Bill 170 to pay tribute our country's heroes, by designating the Honor and Remember organization's flag as the state's official emblem to remember the service and sacrifice of armed forces members, losing their lives in the line of duty. This bill allows any local government, state-owned military memorial, and any other state-owned business or location to display this flag during military holidays as a visible reminder of the appreciation we have for those making the ultimate sacrifice in the name of freedom.
Study Committees
Did you know that the leading cause of death among young athletes is sudden cardiac arrest, and recently, several deaths of adolescent athletes are due to heat-related conditions in Georgia? In an effort to decrease the number of Georgia athletes suffering from heat-related injuries, we passed House Resolution 259. This measure creates the Johnny Tolbert III House Study Committee on Heat-Related Injuries, Cardiac Injuries, and Other Sports-Related Injuries. Following the session, for the remainder of the year, this study committee will meet with experts to examine how our General Assembly can assist in addressing youth injuries due to cardiac arrest, heat stroke and other related injuries from practicing or competing in sports. The CDC reports that more than 9,000 heat-related illnesses occur annually among high school athletes. This committee will submit their report at the end of the year, giving us a better idea of what, if any, legislative action is needed to protect our student-athletes.
Rural Broadband
Our quest to improve broadband access in our rural communities continued through the passage of Senate Bill 17. This bill, one of several introduced this session, provides the groundwork for increased broadband services throughout our state. If signed into law, this bill would do the following:
Authorizes nonprofit telephone cooperatives and their broadband affiliates the ability to furnish, improve and develop broadband services in rural areas.
Allows broadband services to be offered in conjunction or separately from the cooperative's telephone service in areas with less than 15,000 people.
Allows telephone cooperatives to enter contracts/partnerships with federal, state or local government to assist with planning, engineering, construction, operation, repairs and maintenance of broadband services.
We have great confidence that all measures passed into law to benefit rural broadband access, will work in unison to address current problems.
Foster Care Updates
Our efforts to improve Georgia's foster care system continue through the passage of Senate Bill 167. This bill betters current court proceedings regarding the custody of children in foster care. Currently, the Department of Family and Child Services (DFCS) includes relatives during their search to house a child. Under this bill, a relative would be given six months to respond if they would like to take custody. If a relative fails to express an interest in taking the child within that time period, the court will be allowed to overrule DFCS from considering the relative as an option for permanent placement. Further, if the court finds that the child has been living in a stable home environment for 12 months and that a move would be detrimental to the child's well-being, SB 167 allows a court to rule in favor of the current foster home if it is in the best interest of the child.
Hit-and-Run Penalties
Lack of penalties found in Georgia law, regarding hit-and-run cases, led our House body to successfully pass Senate Bill 1, or "C.J.'s Law." If signed into law, anyone convicted of an unintentional hit-and-run resulting in bodily injury and/or death would be guilty of a felony. Under the bill, courts will be able to prosecute these crimes by increasing our current maximum sentence from five years to ten years. SB 1 is named after Charlie Enrique Jones III, C.J., who was 23 when killed by a hit-and-run. We are hopeful this bill brings justice to those citizens whose lives have been destroyed by this offense while encouraging drivers to stop and aid victims of hit-and-run incidents.
Next week, we head into the final few days of our 2019 legislative session. As always, I will continue to update you on major issues through the session and beyond. If you have any questions or concerns, please reach out to me anytime. Thank you for allowing me the pleasure of serving our home under the Gold Dome!