GreyStone Power employees give back
GreyStone Power is focused on making life better in the communities we serve. One way is by volunteering.
In 2018, GreyStone Gives was established to allow employees eight hours per year to volunteer with an approved 501c3 nonprofit. Recently, a group of employees took advantage of this program to give of their time at Warehouse of Hope in Paulding County.
Warehouse of Hope is a clothing and food bank serving about 500 families per week.
While at the food bank, GreyStone employees had a chance to stock the food shelves, sort clothing, clear clothing rooms and portion out rice. GreyStone staff was able to portion out 500 pounds of rice in two hours. This is a task that normally takes four days.
In the four hours that GreyStone employees volunteered, they did about 10 hours' worth of work, according to Warehouse of Hope staff.
"GreyStone employees are always willing and eager to help in the communities we serve," said Gary Miller, GreyStone's president/CEO. "I am proud of all they do to make life better for our members!" he added.
GreyStone Power is a member-owned cooperative providing electricity and related services to more than 117,000 members in eight counties, including portions of Paulding, Douglas, Fulton, Cobb, Carroll, Bartow, Fayette, and Coweta counties. Learn more at www.greystonepower.com.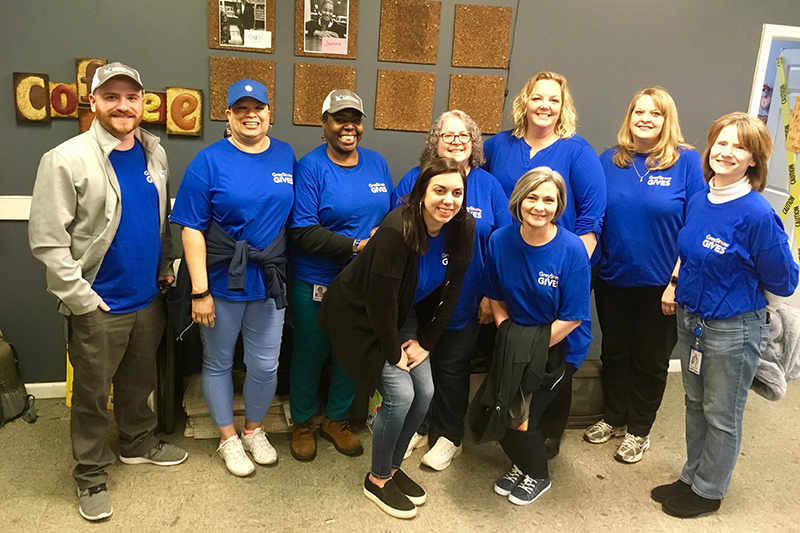 PHOTO: GreyStone employees volunteer their time to help nonprofits in the community through the co-op's GreyStone Gives program.