Local resident commemorated by the Atlanta Braves organization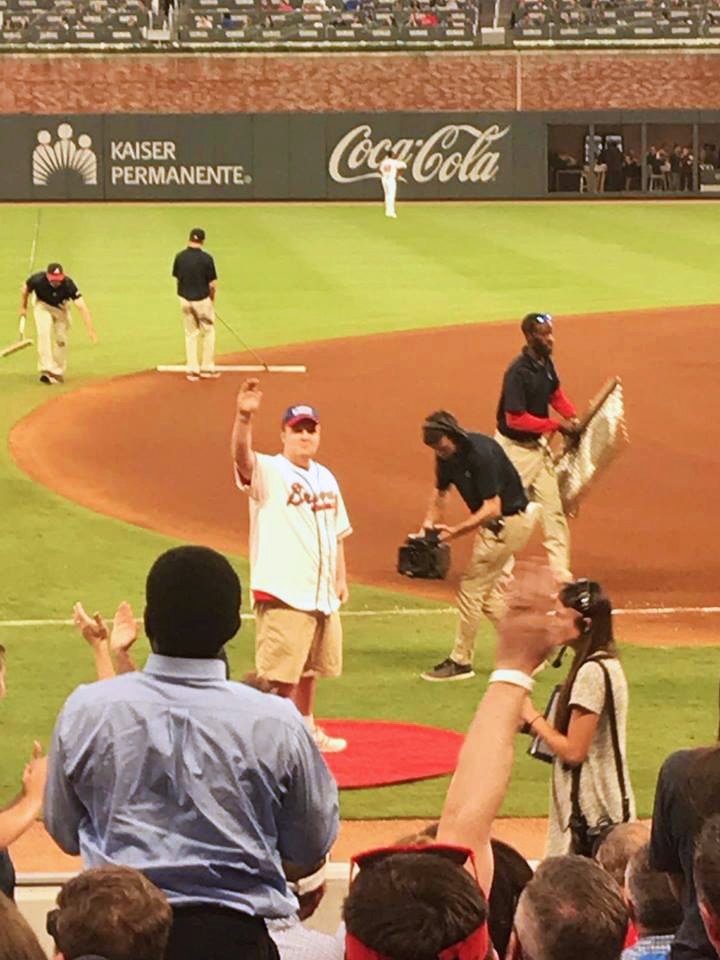 ATLANTA, Ga. – During the Braves homestand against the Arizona Diamondbacks at SunTrust Park, local Dallas resident, Taylor Duncan, was commemorated on field as the Braves' first "Community Hero" of 2019 for his work in establishing and expanding Alternative Baseball; a baseball program providing an opportunity for teens (ages 15+) and adults with autism and other special needs to learn physical and social skills for every day life through the sport of baseball.
"It was a really cool experience not only for me personally, but it was a great chance to raise awareness for the organization. I truly appreciate everyone with the Atlanta Braves organization for that opportunity and recognition."
The idea of Alternative Baseball first originated in Dallas. The original club started in 2016 at McEachern Memorial United Methodist Church in Powder Springs. Now, Alternative Baseball is in the process of starting more clubs across the United States. The program plays on regular dirt and grass fields with professional-style rules. For more information on Alternative Baseball, please visit www.alternativebaseball.org.