Old Letters Reveal a Paulding County History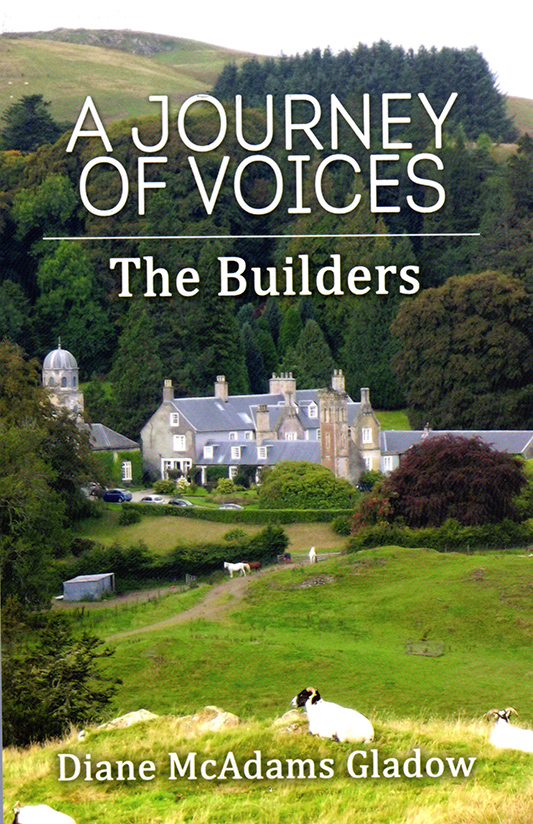 Diane McAdams Gladow is a former instructor of English Composition at Emporia State University, headed the Emporia Literacy Program for many years, and for the past ten years, she has been writing nonfiction books about American history and her family's connection to it. Her interest in writing grew out of her large collection of old family letters, some of them predating the Civil War, passed down to her in an old humpback trunk. Using the old letters along with family stories and public records, she has been able to craft unusual accounts of American and now also some Scottish history, essentially told by the people who lived it. The A Journey of Voices series of books include Chasing the Frontier, Stewards of the Land, and now The Builders.
Georgia, more specifically the northwestern section including Paulding County, plays a significant part in Diane McAdams Gladow's third nonfiction book, A Journey of Voices: The Builders. As in her first two books in the A Journey of Voices series, this book tells the story of a family over many generations, how the members of the family change and how they stay the same and, most importantly, how they interact with the great historical events of their time. When Henry McAdams arrived in Georgia shortly before 1827, he brought with him a rich historical background from Scotland and South Carolina and a desire to build a life on rich Georgia soil with his sons and grandsons. The Builders recounts their story, set against the backdrop of finding a home in Paulding County, building a successful life on the land raising livestock, and surviving the ravages of the Civil War.
After the war, the book continues the story of their descendants through emigration to Texas, WWI, the Great Depression, and WWII. No matter where they went or what they did, the McAdams aptly demonstrated their ability to build meaningful lives and along with that to impact the communities where they lived. Paulding County would not be the only place where they found a home, but it was an important place in their family's history. What does it mean to be a builder, an interactor with great historical events, a citizen of a growing nation? Read Mrs. Gladow's book and find out.
All of the author's books are available at the author's website, www.dianegladow.com, amazon.com, barnesandnoble.com, and can be ordered through most bookstores in the US.