Specially Trained Dogs For Type 1 Diabetics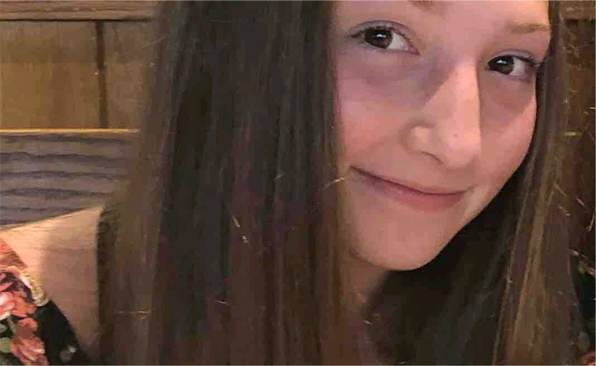 Paulding County residents, Tish, and Steve Bennett are attempting to purchase a specially trained dog for their 13-year-old child, Rylee, who was diagnosed with Type 1 Diabetes (formerly known as Juvenile Diabetes) when she was 10 years old. Type 1 Diabetes (T1D) is a lifelong disease in which the pancreas does not produce insulin. Because the pancreas does not produce insulin, one must inject the insulin (via needle or pump). Only 5% of diabetics have T1D. Since prescribed medications and diet cannot control their diabetes, the person must manually do what the pancreas is designed to do normally. During the training a patient and their family receive after diagnosis, they are encouraged to learn how to "think like a pancreas."
Recently, ABC 's Good Morning America produced a segment on Type 1 Diabetics with Diabetic Alert Dogs. The story stated that these unique animals are trained to smell a change in the blood glucose levels in the diabetic person and to alert the diabetic, go to get help from another person, or even press a button to dial 911, if necessary. If the blood glucose level in the diabetic goes too high or too low, they can experience symptoms including sweating, seizures, shaking or, in some situations, death. Dr. Jen Ashton stated that the dog always keeps an eye on the person and the diabetic individual no longer feels alone. The support animal gives the person peace of mind whereupon the diabetic can take control of his or her life.
The process begins with connecting with a kennel. The kennel the Bennetts have selected works closely with trainers that train Diabetic Alert Dogs specifically. The kennel selects dogs with the proper temperament and sends pictures to the diabetic individual who selects which dog he or she wants. The dog then goes into several months of training. All in all, with the selection of the dog and the initial training, it could be up to 6 or 8 months before the service dog arrives at the house. The cost of the dog is usually $2500-$3000, and the training costs approximately $1,500/mo. Because of the high cost of the dog, the initial training, and the ongoing training after the dog arrives at her home, the Bennetts are raising money to secure one of these dogs for Rylee.
"Without a cure, Rylee has had to learn how to act on her pancreas' behalf," said Tish Bennett. "This disease can't be reversed or fixed and, as of now, there is no cure. Type 1 does not get better with age, and she won't get better with age. It is not preventable or reversible. It is a lifelong autoimmune disease," added Bennett.
"A diabetic alert dog for Rylee will give her the independence and ability to be able to drive, continue to play sports, go to friends' houses, go to college, and even to play softball at the college level (her dream) without constant supervision," said Tish Bennett. "It will help Rylee not to lose any more of her childhood to this horrible disease." There are continuous glucose monitors (CGMs) that track blood sugar levels day and night. "While her CGM is very helpful, the specially trained dog would mean an extra line of defense against this disease that looms over us every minute of every day, threatening to take our daughter in the middle of the night, or at any moment where she is away from me or another caregiver," added Bennett. To help Rylee, you can send a check to Mission PAWS-ible, c/o Mill Town Music Hall, P.O. Box,426, Bremen, GA 30110, or you can donate online at https://www.gofundme.com. You can see the Good Morning America segment on Diabetic Alert Dogs at https://www.goodmorningamerica.com/wellness/story/year-boy-type-diabetes-surprised-life- saving-diabetes-63084929.