Local teacher wins a scholarship to participate in 92-mile Withlacoochee and Suwannee river journey and receive environmental education training.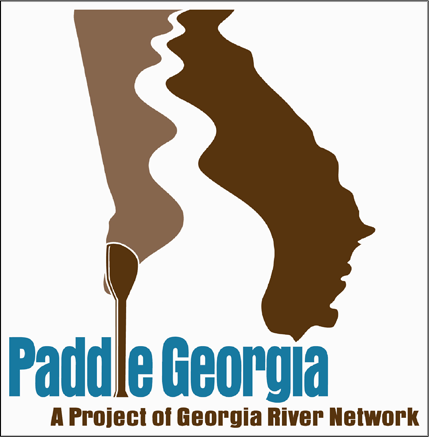 June 2019 A teacher at C.A. Roberts Elementary School will have something to share with her students when she returns to school after the summer break, thanks to a scholarship Tammy Shiflett won to participate in Paddle Georgia 2019, a week-long, 92- mile journey down the Withlacoochee and Suwannee rivers.
Tammy, a K-5th-grade teacher at the school, was chosen to receive a $425 scholarship to participate in the annual canoe and kayak trip organized by Georgia River Network. During the event, Tammy and other Georgia educators will receive environmental education training and become certified as a Georgia Adopt-A-Stream water monitors.
"They'll take these skills and knowledge to the classroom, but they'll also have some incredible stories to share about the Withlacoochee and Suwannee rivers," said Paddle Georgia Coordinator Joe Cook. "The journey is an educational adventure for all participants—not just the teachers."
More than 330 people are expected to participate in the seven-day journey that starts near Valdosta, Georgia June 15 and ends near Mayo, Florida June 21. More details and registration information can be found at www.garivers.org/paddle-georgia.
The Suwannee, celebrated in Stephen Foster's song, is well known. With its origins in the Okefenokee Swamp, the Suwannee sports blackwater and moss-draped tupelo and cypress tree-lined banks and is among Florida's most popular paddling destinations. Though lesser known, the Withlacoochee serves up the same heavy dose of Deep South river vibe.
But Paddle Georgia organizers are emphasizing the surprises participants will find along these rivers. The Withlacoochee, despite flowing through flat terrain is home to unexpected shoals, and both rivers are dotted with beautiful, cold, blue hole springs, some of which have been named among the best swimming holes in North America. Paddle Georgia is an annual canoe and kayak journey that takes place on a different Georgia river each year.
In the event's first 14 years, Georgia River Network has guided more than 4,300 people down 13 Georgia rivers and generated more than $430,000 for river protection. More than 90 Georgia educators have participated in the scholarship program.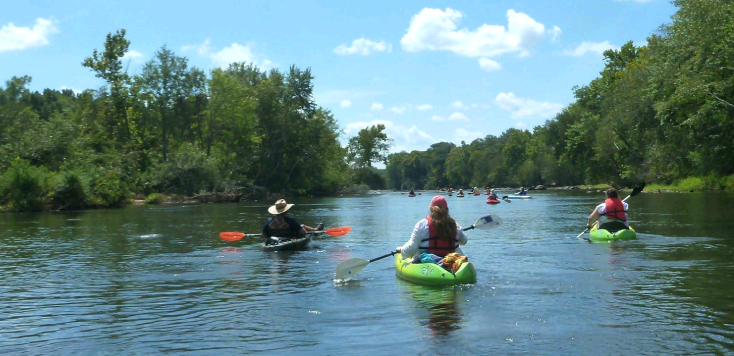 Sponsors of the event include Hennessy Land Rover, Cedar Creek Park and Outdoor Center, CYA Insurance Agency, Oglethorpe Power, Cary S. Baxter & Harbin, LLC; R. Terry Pate CPA, China Clay Producers Association, Colonial Pipeline, Outside World Outfitters, Brown and Caldwell, Nestle-Purina, Len Foote Hike Inn, The Rain Barrel Depot, Vibe Kayaks, Alston & Bird, Georgia Power Company, Fruit of the Loom, Jerzees, Solar Tyme USA, Patagonia, Ryland Environmental, Chaparral Boats, Maxxis, Stream Techs, Siegel Insurance/Auto Owner's Insurance, REI, Chattahoochee Paddle Company, Georgia Kayak Fishing, and EarthShare Georgia. Partners include American Canoe Association, Café Campesino, WWALS Watershed Coalition, Suwannee Riverkeeper, Georgia Canoeing Association, Georgia Adopt-A-Stream, Project WET, Six Flags Over Georgia and Odo-Ban
Founded in 1998, Georgia River Network is a non-profit 501c3 organization that serves as the voice of Georgia's rivers and works to empower everyone to enjoy, connect with and advocate for economically vital and clean flowing rivers.