Dallas, Ga. Native Ryan Roon Named to NCCSIA Baseball All-State Second Team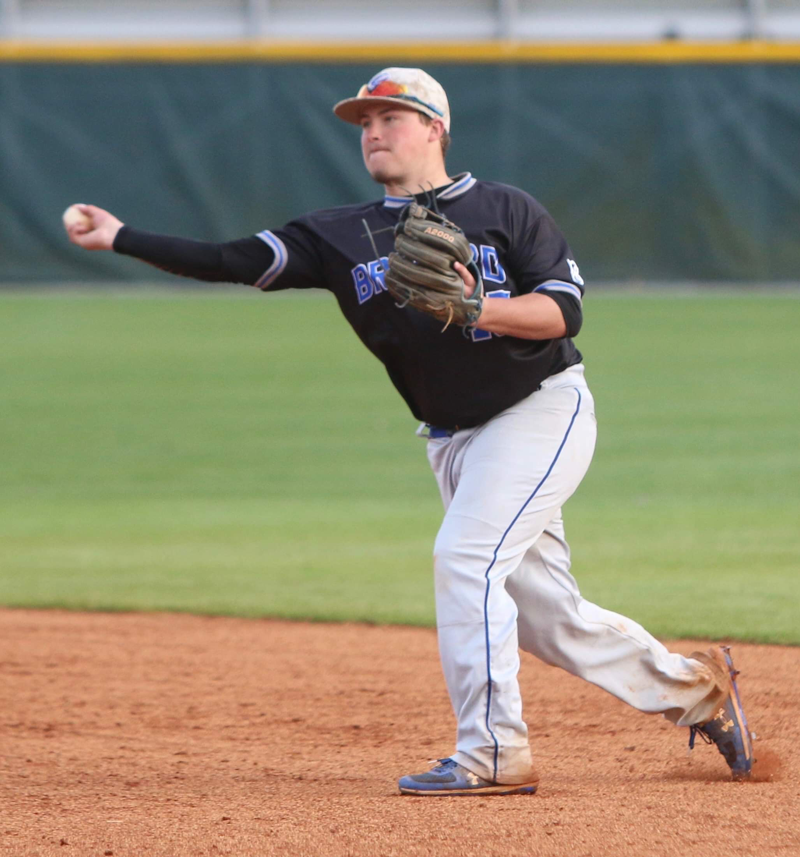 MOUNT OLIVE, N.C. - Junior Brevard College Baseball standout Ryan Roon was announced as an All-State Second Team infielder selection by the North Carolina Collegiate Sports Information Association (NCCSIA) on Monday afternoon, marking Brevard's first NCCSIA honoree in the sport of baseball since Bennett Hixson secured a second-team nod in 2015.
Roon was a key contributed for the Tornados throughout the 2019 campaign, helping his squad reach double-digit wins while leading BC in numerous offensive statistical categories. The junior second baseman led his team in hits (47) and batting average (.333) while racking up 12 runs, 18 RBIs, three doubles, and his first collegiate home run.
On the final day of the 2019 season in a 7-5 victory over Johnson University Tennessee, Roon eclipsed the 100 career hits mark.
Roon joins teammates Kross Robinson and JJ Wilkes as BC Baseball student-athletes who have received postseason awards. Robinson was selected to the USA South Baseball All-Conference Third Team, while Wilkes garnered a nod onto the USA South Baseball All-Sportsmanship team.
In a 2018-19 academic season that included numerous accolades for all Brevard College student-athletes, Roon became the fifth BC student-athlete to earn NCCSIA honors. Women's Soccer's Ashley Hughes and Caroline David, alongside Softball's Ali Grace Hartman and Emily White, also earned 2018-19 NCCSIA All-State honors.
Nominations were submitted by North Carolina sports information professionals and voted on by NCCSIA members.
Founded in 2002, the North Carolina Collegiate Sports Information Association (NCCSIA) is comprised of sports information professionals from NCAA Division I, II, III, NAIA and independent institutions from the state of North Carolina. The purpose of the organization is to promote collegiate athletics at all schools. Membership is open to anyone affiliated with a college, university or conference located in North Carolina, and whose area of responsibility lies within sports information.