Rome aviation museum considers moving to Paulding's Airport
A museum dedicated to displaying and demonstrating the workings of U.S. military aircraft from decades past may move from its Rome home base a few miles south to Paulding County.
But before that happens officials with The Museum of Flight want to gauge the local community's interest in supporting the nonprofit museum, which currently attracts about 30,000 annually to the Richard B. Russell Regional Airport in Rome.
According to Terry Tibbitts, director of Paulding Northwest Atlanta Airport, museum officials recently announced they're "assessing the potential" of relocating its collection to Dallas.
Airport Authority member Dan Nolan said he believed "it's important for taxpayers to realize when you talk about bringing a museum, you're not talking about supporting the museum financially." "We, the airport authority, are not paying the museum to move here," responded Tibbitts.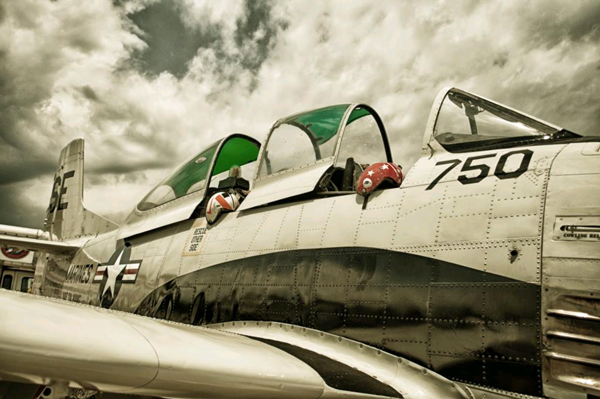 Included in the museum's collection are 26 historic airplanes, as well as military vehicles and a large collection of military memorabilia, said museum spokesman Peter O'Hare. O'Hare said its board asked him to coordinate the plans for a possible move to Paulding, which it could decide on within months.
But prior to that decision museum officials plan to assess interest from the county's business and civic communities about supporting the facility; and the general public's willingness to provide the volunteer labor needed to operate it, O'Hare said. "We only go where we're wanted," said O'Hare.
"We come with needs," Tibbitts told the Paulding County Airport Authority last week that the airport would receive the income from a long-term ground lease of about an acre. The PCAA could see income from a possible lease of office space adjacent to its main hangar which has remained unfinished for years because the airport never leased it, he said.
"We'll finally have a tenant in that space," Tibbitts said. He also said the museum's working historic aircraft were not produced to be fuel-efficient, which means the museum would need to buy fuel from the airport.
The museum, established in 2010, is a nonprofit funded by corporate and private donations and memberships.
Its offices are located in Hixson, Tennessee, where it reportedly originally stored its collection before outgrowing the space and moving it to Rome's airport.
Tibbitts noted that it's been operating for about a year without a new lease on the hangar building where it stores its aircraft -- some of which dates back to World War II, he said. A steel company donated a 12,000-square-foot hangar building to the museum and it is considering where to erect it other than Rome, Tibbitts said.
According to the museum's website, it's "dedicated to raising awareness of aviation and the important role it has played in shaping our nation's history."
"One of the best features of the museum is that we have planes that actually fly," the website stated.
The collection includes a T-28 "Trojan" Alpha Model, a T-28 "Trojan" Bravo Model, both used in battle during the Vietnam War; and a Beechcraft C-45. Vehicles include an M38A-1 Jeep, the website stated. "Not only do we provide displays, a vast collection of historic flight and military memorabilia and maintain these planes.... The Museum of Flight has donated $25,000 to the child life department and pediatric intensive care unit at Children's Hospital." The museum is also involved with Toys for Tots, regular blood drives, and the promotion of aviation, the site stated.
For more information about the museum, visit http://mofts.org/.