Konchel Disqualified to run for Mayor in Unanimous Vote
September 11th, 2019, the Dallas Board of Elections voted unanimously to disqualify Narda Konchel and to remove her from this year's Mayoral ballot, upholding a challenge by Mayor Boyd Austin.
Mayor Austin filed a challenge stating that Konchel had not met the requirements of the City Charter because she could not prove that she had been a city resident for at least one year prior to application.
Konchel stated on her application that she has been living at her office on West Spring street for over a year, as the charter requires. Mayor Austin stated that no one had filed building permits or certificates of occupancy to prove that work had been done to convert her office to an apartment dwelling and that this was an attempt to thwart the system.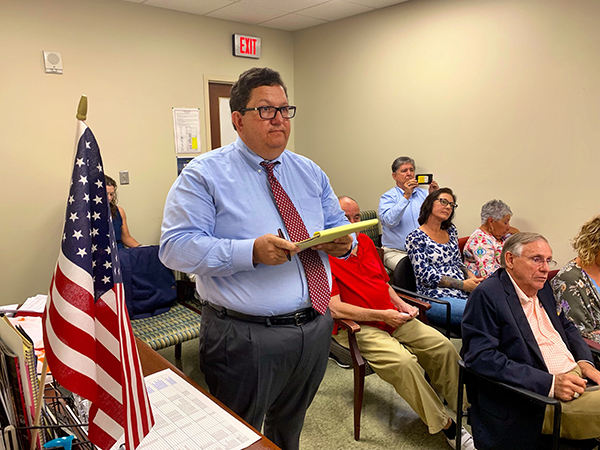 Mayor Austin provided further evidence through water usage reports for the past 2 years of the building showing that the usage had actually decreased this past year and did not show the water usage patterns, over time, of a personal dwelling.
Mrs. Konchel presented witnesses to substantiate her claims that she lived at West Spring Street in Dallas, and had made improvements to the office to allow her to do so. Her witnesses stated that she was always working long hours and could always be found in her office apartment at least 6 days per week, and for the timeframe required by the charter.
Modifications done to the office apartment were stated as being the addition of a shower, thus enlarging the lavatory, repair of a sump pump, and the addition of a kitchen sink. When questioned by Mayor Austin why permits were not filed for the improvements, Mrs. Konchel stated that she knew others who had not filed permits with the city, therefore she felt she did not have to either.
Following a recess for lunch, the board reconvened at 1:30 pm to deliver a vote on the issue. Each member of the board was allowed to weigh-in on their personal findings about Mayor Austin's challenge.
Unanimously the board upheld Mayor Austin's challenge because Mrs. Konchel failed to prove to them that her office on West Spring Street was her primary residence.
In a final statement to the New Era, Mrs. Konchel said that the city knew she was living there in her office apartment, but never let her know she had to get permits to do so.
Mayor Boyd Austin had a closing comment to the paper as well and stated," The Elections Board heard all the evidence and voted unanimously to remove her from the ballot. They determined from the evidence that she was not qualified to run according to the strict wording of the Charter.
Members of the Board of Elections present were: Deidre Holden - Supervisor, Peggy Wills - Chair, Bill McFadden, Bobbie Lee, Ernie Morse, Raymond Phillips, Jayson Phillips, and Branden Bowen.