Boys & Girls Clubs of Metro Atlanta Announces 2019/2020 Youth of the Year Winner at the Paulding County Boys & Girls Club Paulding Teen Honored for Demonstrating Leadership in Club, School, and Community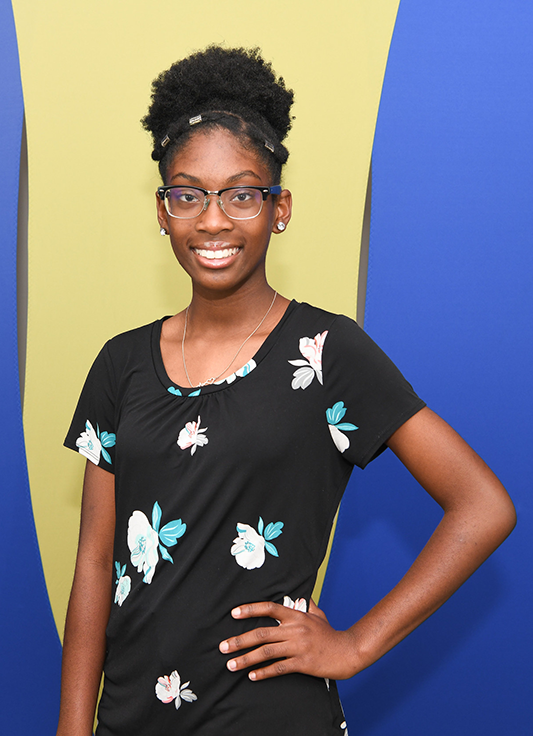 Atlanta, GA – October 1, 2019 – Boys & Girls Clubs of Metro Atlanta (BGCMA) is proud to announce its 2019-2020 Youth of the Year winners from local Clubs throughout the city. The prestigious Youth of the Year award is BGCMA's highest honor, recognizing teens from Clubs in the metro Atlanta area who are working hard, investing in themselves, and demonstrating leadership in their schools, clubs, and communities.
This year, D'Kalyn Morris, along with winners from about 20 other Boys & Girls Club locations, will be honored at the annual Youth of the Year Fundraising Gala on Friday, November 8 at the Delta Flight Museum. Nearly 500 attendees – including local politicians, business leaders, and advocates – are expected to attend this year's Youth of the Year celebration. The honorees will compete for the title of Metro Atlanta Youth of the Year.
"We're so excited about these teens' accomplishments," said Missy Dugan, president & CEO of Boys & Girls Clubs of Metro Atlanta. "Despite the steep hurdles many of these youth faces, they continue to develop into strong young leaders with clear voices who are positively impacting not only their own lives, but the lives of their peers, and the community around them." Echoing this year's theme, Ready. Set. Fly, the 2019 honorees have their sights set on a great future and are ready to take off in both their academic and career pursuits after high school.
In addition to the year-long program, local honorees participate in eight weeks of intensive preparation for the final competition. With help from dedicated mentors, teens work to fine-tune skills related to interviewing, networking, writing and public speaking.
"We provide a safe place where thousands of kids and teens flourish each day and we want to make sure they continue to thrive when they leave our doors," said Dugan. "Programs like this teach kids critical 21st-century skills they can use in life and their careers."
BGCMA thanks all of its corporate and individual sponsors for opening doors for our youth. To find out more about this year's Youth of the Year event and how to purchase a table, visit http://www.bgcma.org/youthoftheyear2019. Follow the candidates' journey on www.facebook.com/bgcma and www.twitter.com/BGCMA_Clubs using the hashtags #YouthOfTheYear and #BGCMA. For more information on how you can become involved in shaping great futures, visithttp://www.bgcma.org/get_involved.