Chattahoochee Tech makes plans to open a Food Pantry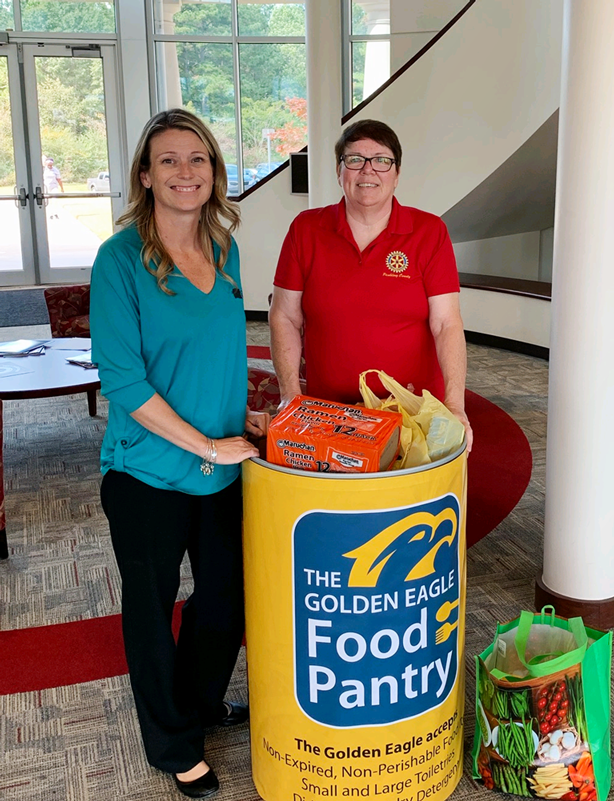 The Office of Student Resources at Chattahoochee Technical College has worked diligently to provide various resources to students to assist in their success at CTC. College campuses are seeing an increase in student hunger, with 36% of students on U.S. college campuses being considered as "food insecure," meaning they do not get enough to eat. We are proud to announce the launch of The Golden Eagle Cabinet, CTC's food pantry, opening in January 2020.
Paulding County Rotary member and CTC's Executive Director of Enrollment Services, Missy Cusack, brought the idea to the club to help kick-start the food pantry for the College. Rotarians generously made donations of non-perishable food items and toiletries, as well as cash donations.
CTC representatives will attend a November Rotary meeting to officially thank the club for its support.