School Board appoints Dan Nolan to represent District 6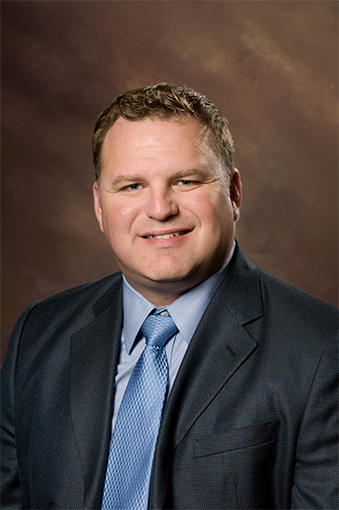 Paulding County School System appointed Dan Nolan to fill the District 6 school board vacancy. The vacancy was due to the departure of Jason Anavitarte, who recently stepped down in order to run for the state Senate.
The District 31 Senate seat is held by Senator Bill Heath R-Bremen, who will retire upon the expiration of his term at the end of 2020.
Nolan will represent District 6, which includes Burnt Hickory Elementary School, Russom Elementary School, Shelton Elementary, McClure Middle School and North Paulding High School. At a special called meeting, the Board narrowed the pool of candidates to four finalists.
Nolan was selected by a vote of the board at its regularly scheduled meeting on April 21, following a public interview round during which school board members asked questions of four final candidates. Nolan was selected on the board's first vote.
"I would like to thank the school board for the opportunity, and I am looking forward to serving the county in this important role," said Nolan. "The schools in our county are one of the most important resources we have to draw from. We have a responsibility to make our schools the best we can for the students we shepherd through our system. I am ready to get to work."
On April 27, Nolan was sworn into office by Probate Judge Deborah Andersen, and he joined the board's regularly scheduled meeting on April 28th.
According to a press release posted on the school system's Facebook page,
"Like all school systems in Georgia, the Paulding County School District is currently contending with the challenges of COVID-19 which led to the cancellation of in-person instruction and the closing of school buildings for the remainder of the 2019-2020 school year. The district is currently providing digital online instruction for all students. Mr. Nolan is joining a school board that will face multiple operational, budgetary, and policy decisions as the district prepares for a 2020-21 school year re-opening."
Nolan is a local businessman and active presence in the Paulding County community.
Most recently, he became a partner and founder of Epic Tents, a joint venture providing mobile concert venues internationally to more than 20 countries. With Epic Tents, Mr. Nolan has participated in the design and construction analysis of fabric structures that are used in temporary applications, as well as long-term semi-permanent to permanent applications throughout North America.
Nolan is currently a board member of the Paulding County Airport Authority and chairman of the Paulding County Industrial Building Authority. He also serves as board president of the Governors Town Club HOA in Acworth, GA., a community of more than 300 planned estate homes, and previously served as president of the Bentwater Community Homeowners Association.
Dan and wife Jennifer, are the parents of two girls, Lindsey, North Paulding High School graduate and current junior at Kennesaw State University, and Hailey, a junior at North Paulding High School.