Parks, some county services gradually moving back into limited operations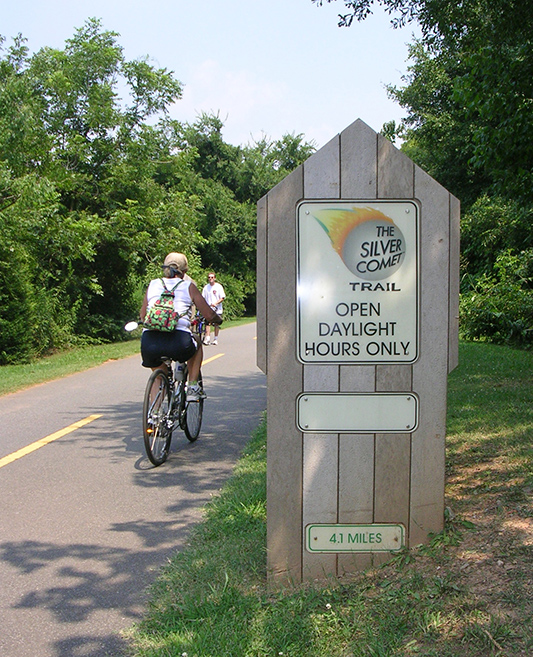 After several weeks of shutdown due to the COVID-19 restrictions, some county services are gradually moving back into limited operations as June approaches. But county officials are urging that citizens continue to observe distancing protocols.
According to the information posted at Paulding.gov, "These are challenging times for everyone; as we all navigate through the ongoing situation and begin to reopen locations, we ask that you take personal responsibility to ensure your safety and the safety of others by continuing to follow the CDC's recommendations for COVID- 19. The safety of our citizens remains our highest priority."
The Silver Comet Trail Heads reopened on April 25th along with all parks, except the Braley Sports Complex, according to the Paulding.gov information.
"The Silver Comet Trail Heads and County Parks remain open for walking, hiking, running, and bicycling. The facilities at the parks will remain closed and organized sports continue to be prohibited. Braly Sports Complex will remain closed at this time. Social distancing requirements remain in place."
The Watson Government Complex and the Paulding County Water System Customer Service Lobby reopened last week on May 18th.
"The buildings will be open from 9 a.m. to 4 p.m. until further notice."
The Transfer station resumed its regular hours Monday through Saturday. And recycling is back on regular hours and taking most things, but cannot accept plastic items in the 2 through 7 or "other" categories due to the shutdown of processing mills during the pandemic, according to Paulding County Recycling Manager Tommy Leonard, contacted by phone.
A hiring freeze was imposed by the county, which did not extend to public safety departments. According to the Paulding.gov information, the BoC and other county officials "continue to monitor and evaluate the ongoing situation surrounding the Coronavirus (COVID-19)."
The BoC now live-stream all Board of Commissioners and Planning and Zoning meetings on their YouTube and Facebook sites and will continue to live-stream official meetings in the near term, according to Chairman Carmichael.
Social-distancing measures limit attendance in the meeting room to the 10 allowed for, as the board meet with department reps on agenda items. Board meetings can also be viewed online at paulding.gov on Channel 23.