Paulding Board of Commissioners approve two grants for accountability court programs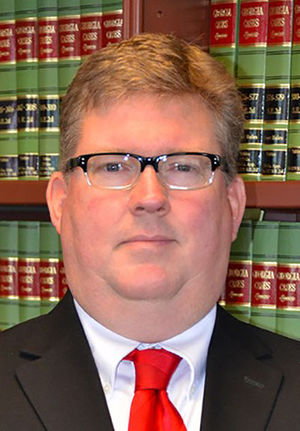 Paulding County Board of Commissioners approved grants for the two accountability courts last week. One for Paulding's Felony Drug Court and another for the more recently established court geared to defendants with mental health issues.
Paulding County Superior Court Judge David Lyles, who runs the mental health court gave an update on the program to Paulding commissioners during their morning session last week.
"The program kicked off in March of 2019," Lyles said. "Right now, I have four participants and two that are in in-house therapy right now, three people waiting in the wings...and we are prepared to graduate our first participant...we are finally at the point now where our first participants have completed all the phases, so we hope to have more graduates by the time I come before you again next year."
The grant to the court is for $108,580 and there is a $12,064 match to the county, Lyles said. Lyles recommended that the matching funds could come out of the DATE fund to address substance-abuse issues. The Drug Abuse Education and Treatment (DATE) fund is generated by a 50% surcharge that certain offenders have to pay as a part of their fine.
Lyles explained that the two courts often deal with defendants who have a dual-diagnosis of mental health issues and substance abuse issues.
The DATE fund can only be used for drug abuse treatment and education programs or a Drug/DUI court. This surcharge is added to the base fine and collected by the superior, state, magistrate, probate and municipal court clerks and a clerk of any other lower court.
Lyles also noted that his court will hold their first graduation next week for its first participant.
"The transformation is amazing," Lyles said, and added that if [this graduate] were the only one, "the program would be a success."
Paulding's County's Felony Drug Court, run by Judge Dean Bucci, also received notification of renewed grant funding for FY20. The grant to that court is in the amount of $232,216.00, to aid with the continued program operations during FY20. The grant comes with a required match of $25,802.00, Lyles said.
Paulding's Board of Commissioners initially green-lighted the opportunity to establish a felony drug court program in June of 2015. Paulding joined Douglas and other counties that have begun accountability court programs.
The new programs reflect a growing trend in the criminal justice system; these programs involve more intensive sentencing alternatives that allow for intensive treatment and responsibility for offenders to take on, with the goal of enabling participants to break free from the cycle of incarceration, while also reducing the caseload facing the court system.
Paulding Superior Court Judge David Lyles, who runs the court geared to mentally-ill defendants, addressed the Paulding commissioners during their morning session last week. (Photo: submitted)